Its almost fall, and I'm constantly craving comforting favorites like this vegetarian chili. It's a personal favorite of mine, and leftovers are even delicious the next day as the chili thickens. Serve with a variety of toppings, including southern-style cornbread.
Because it's a yummy, meatless, comfort food alternative that both carnivores and omnivores will appreciate, this chili is ideal for watching fall/winter games with a crowd.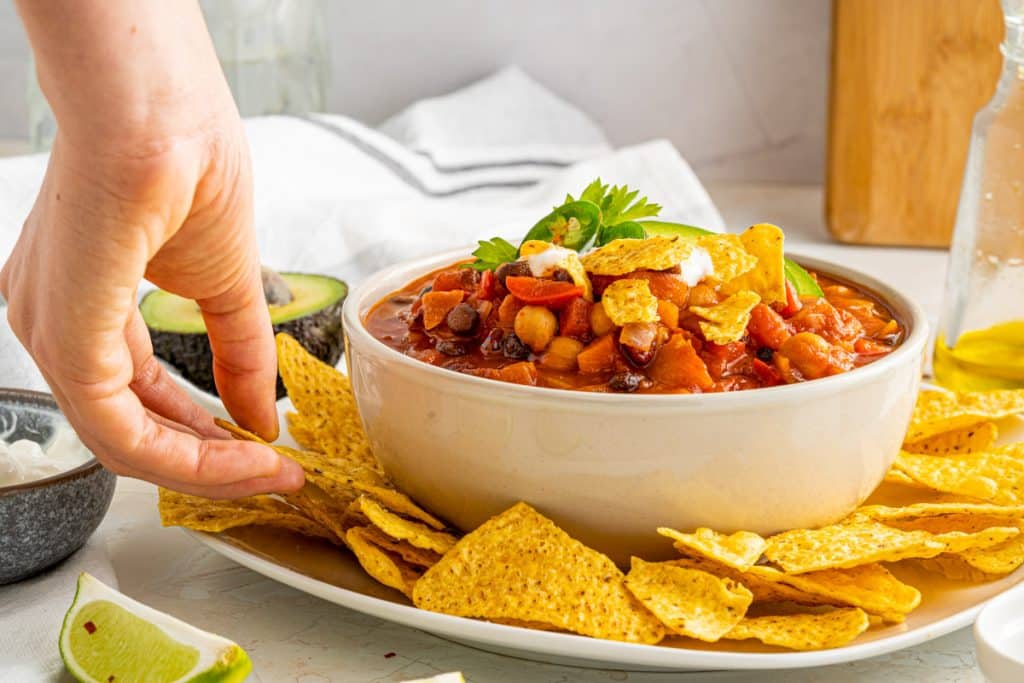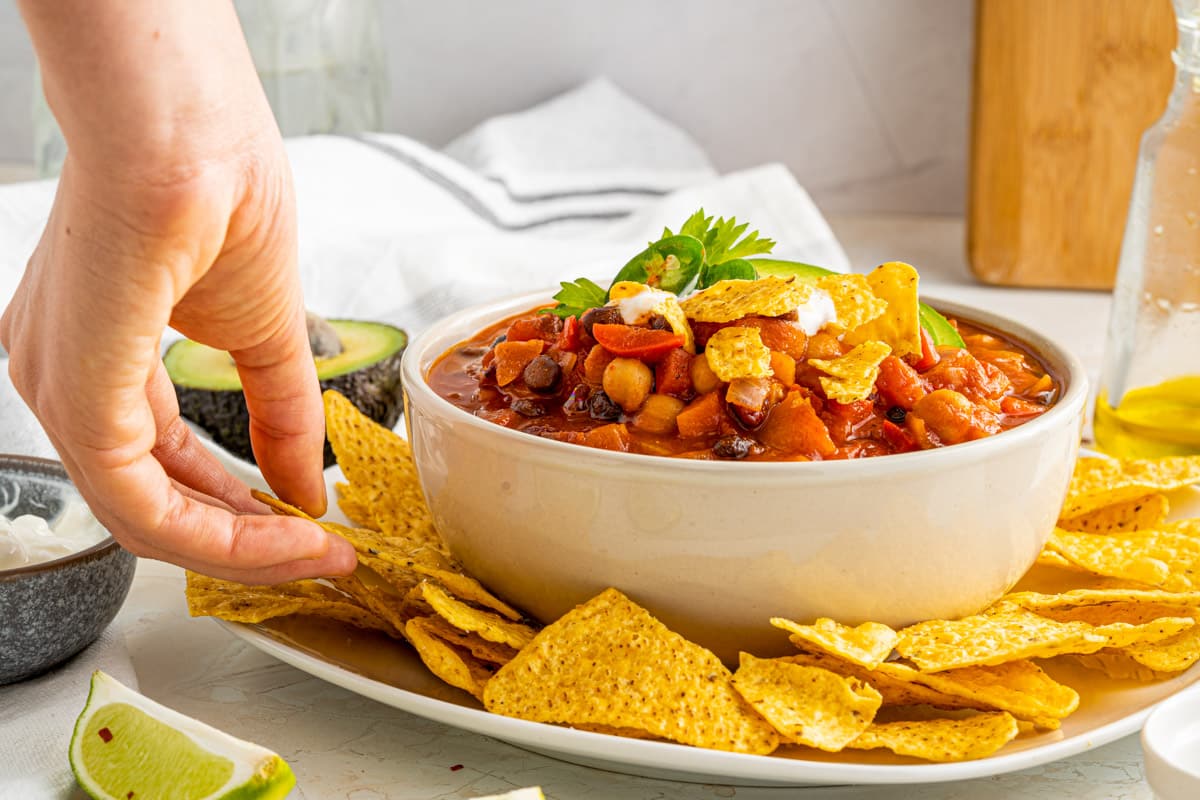 Plus, if you pick your toppings wisely, this one-pot recipe can be made gluten-free. This chili is sure to please and even customizable for vegans and dairy-free diets.
Ingredients for smoky chili
kidney beans
black beans
chickpeas
crushed tomato
chipotle sauce
red onions
red bell peppers
carrots
cloves garlic
jalapeno pepper
chili flakes
dried oregano
smoked paprika
ground cumin
water
ground beef or chicken (optional, for non-vegans)
How to make a smoky chili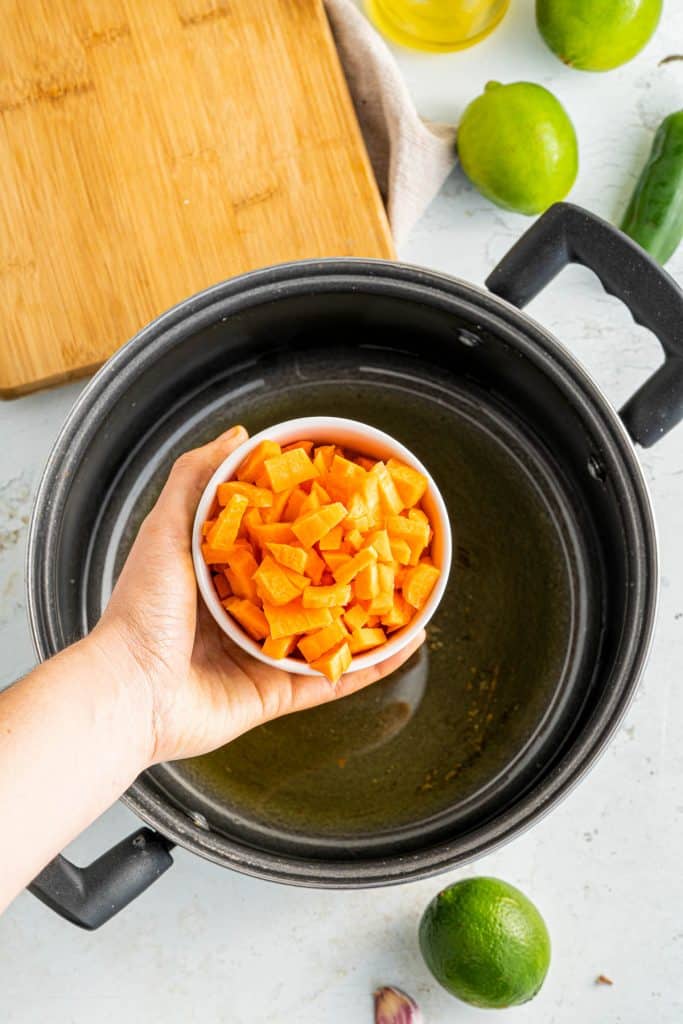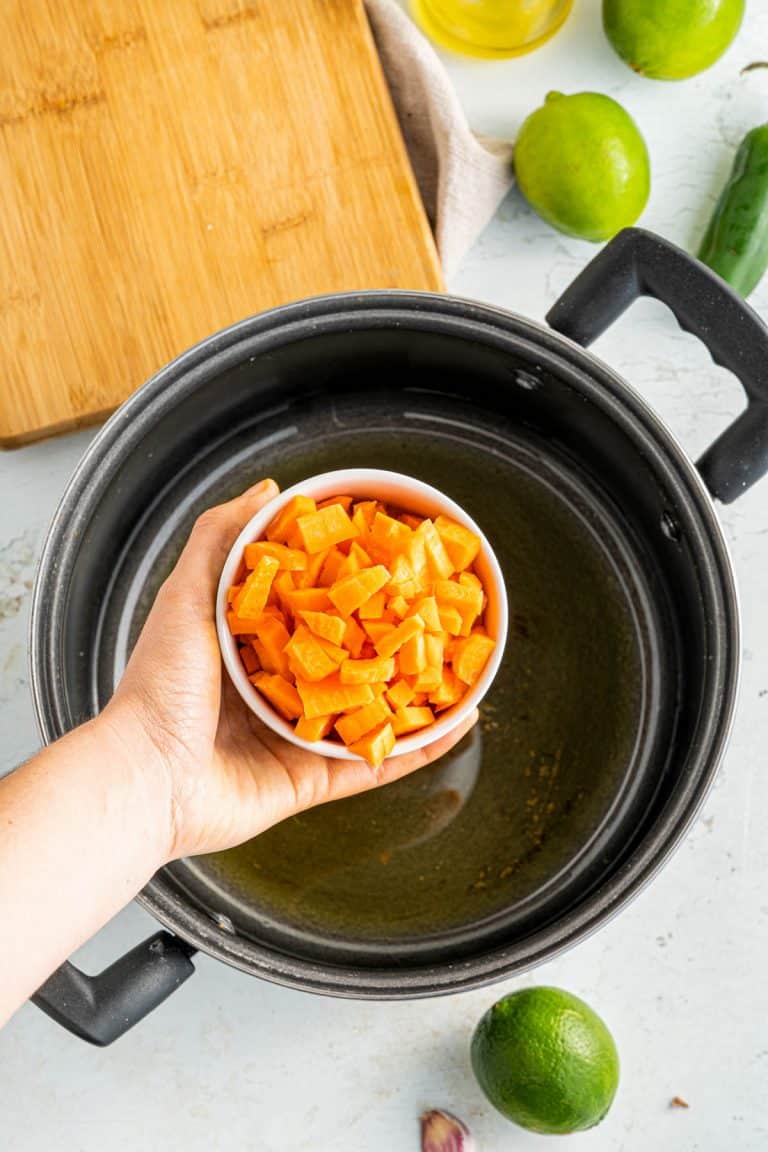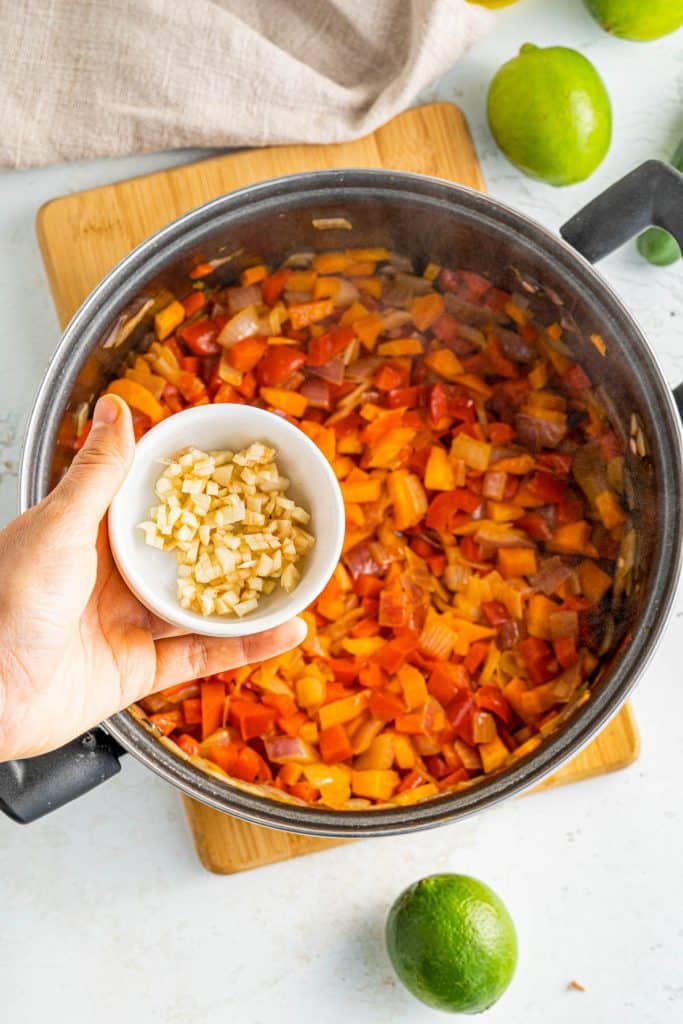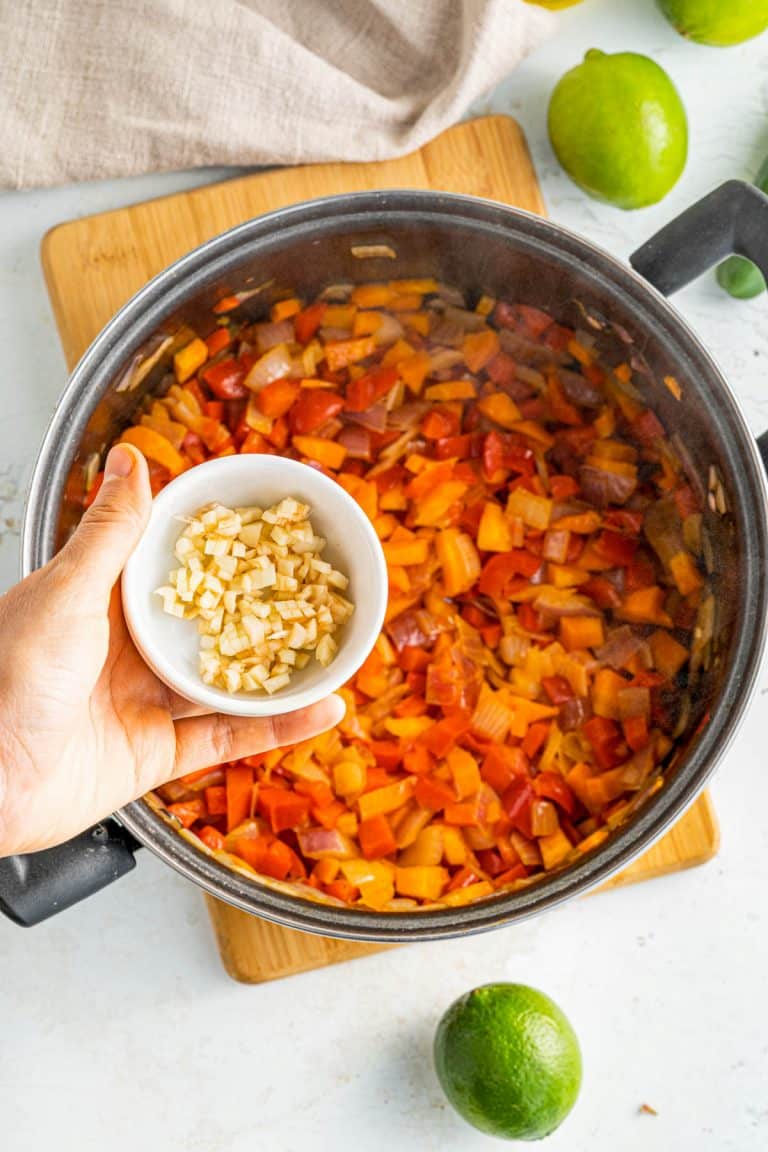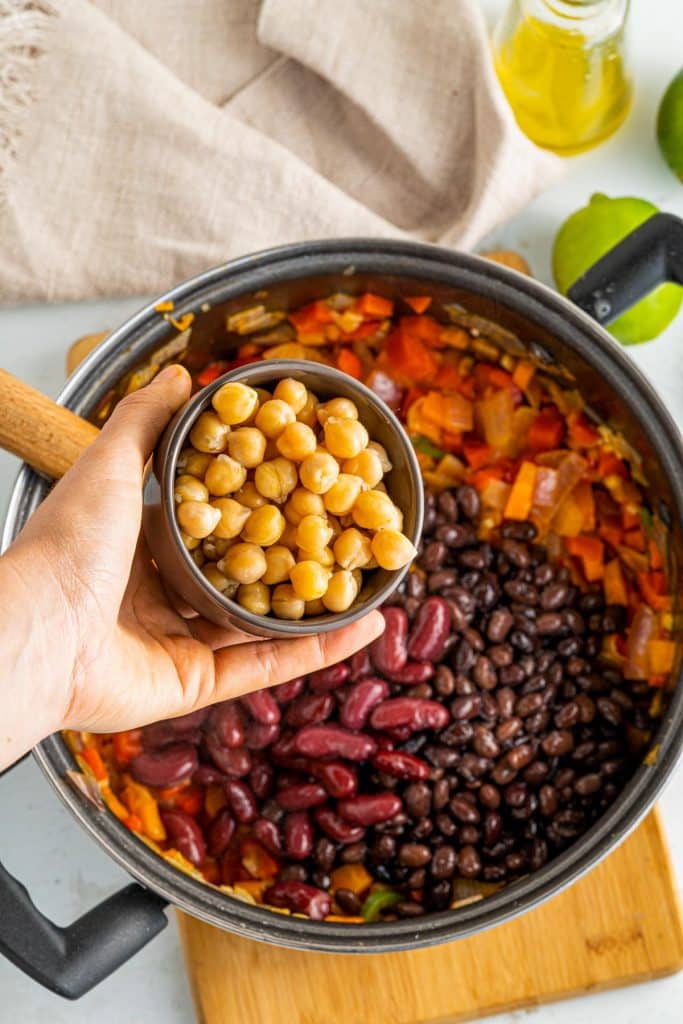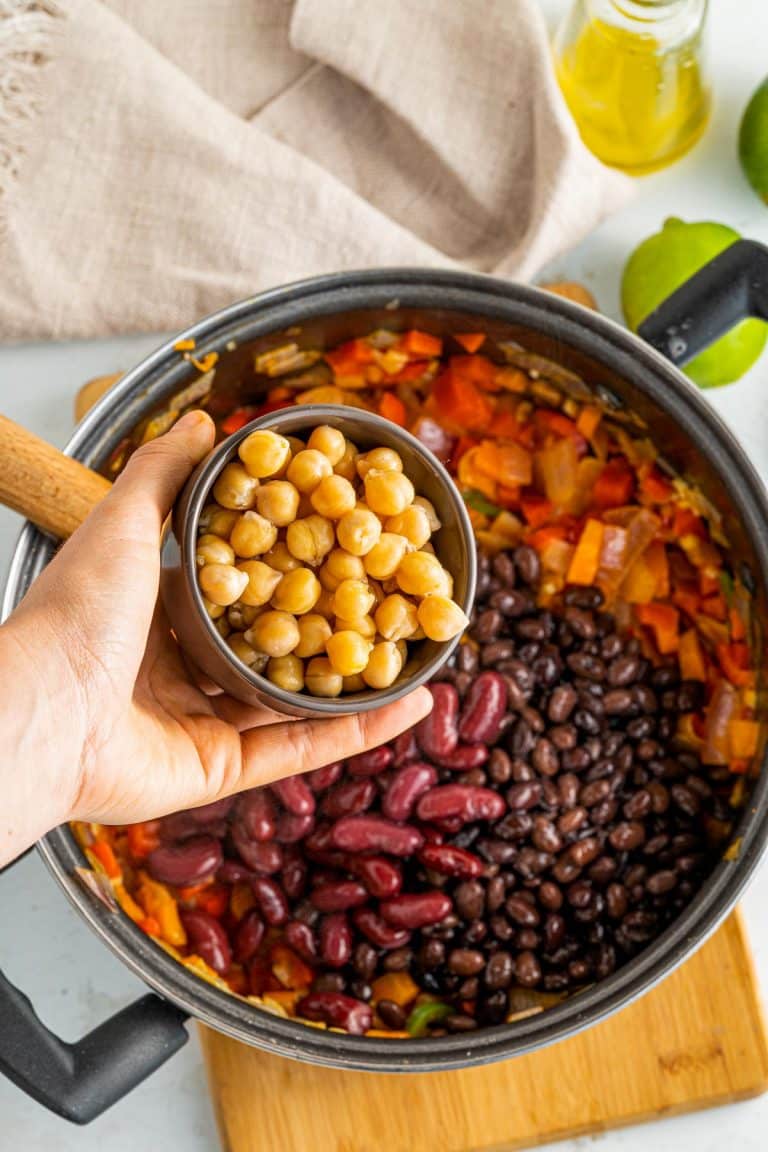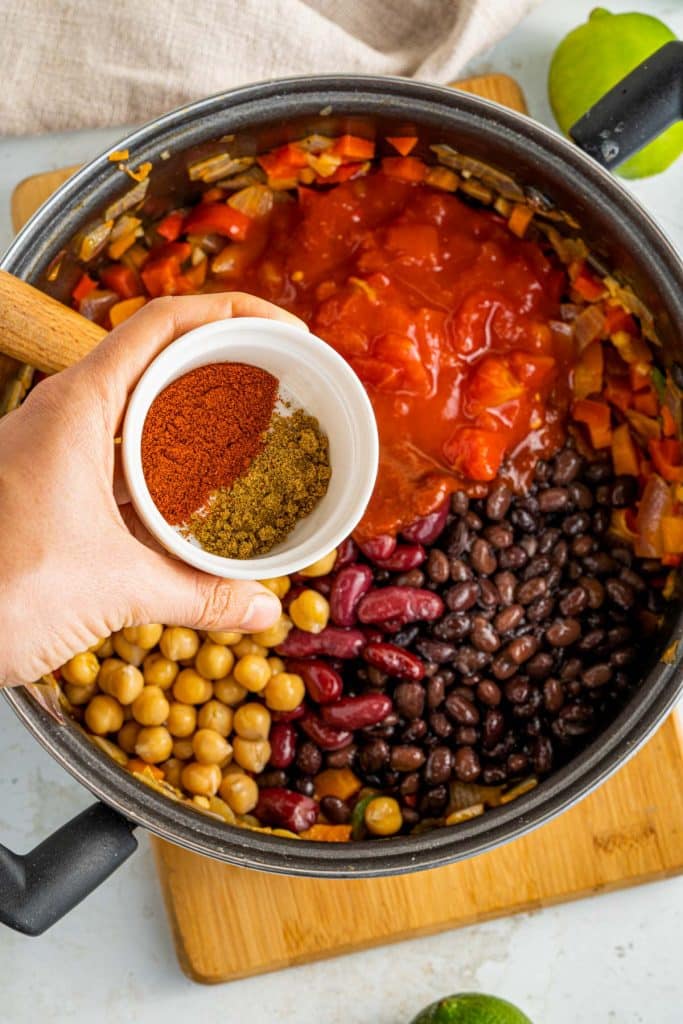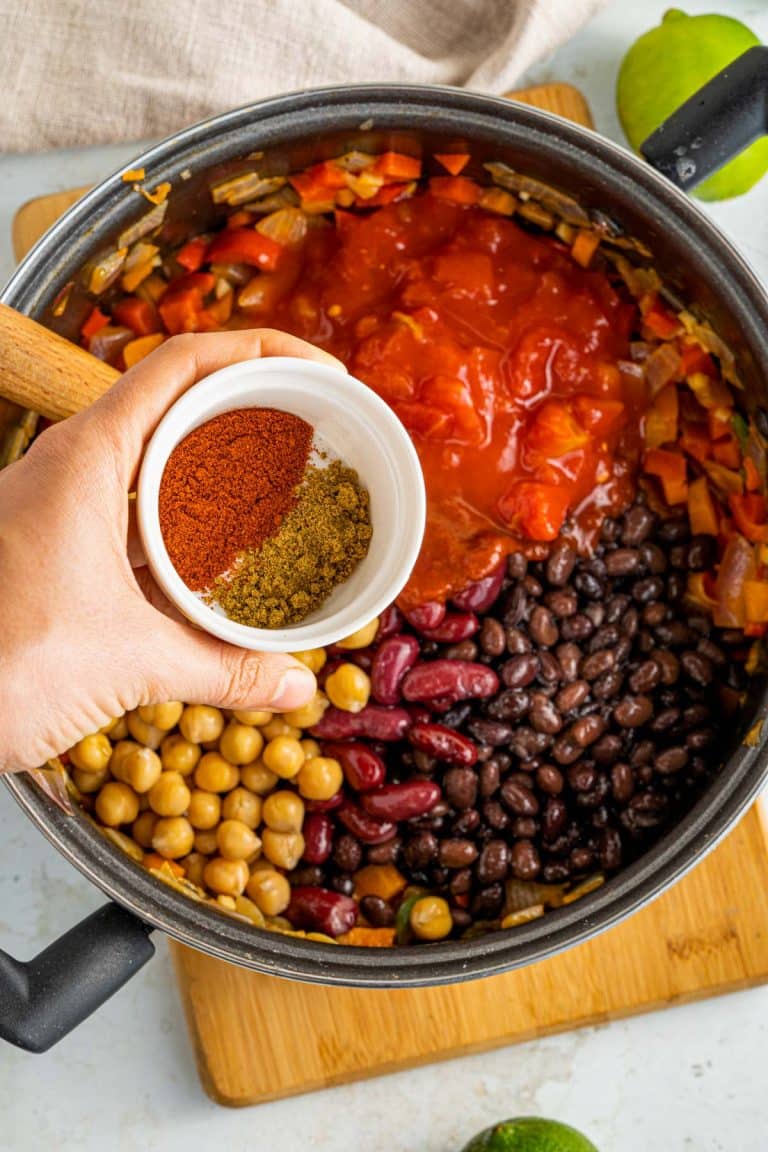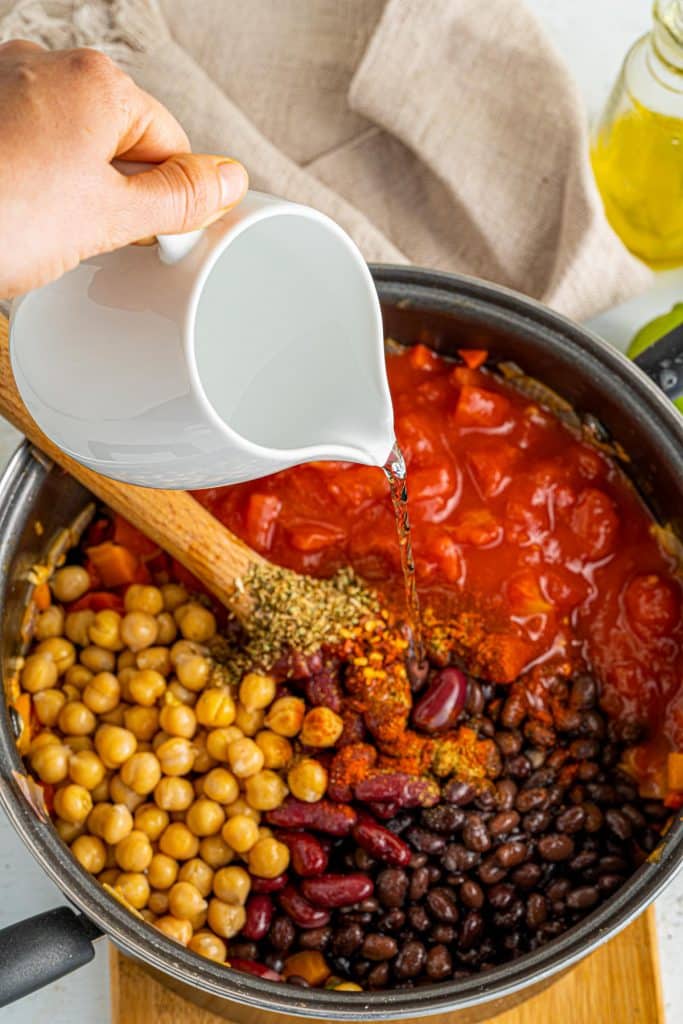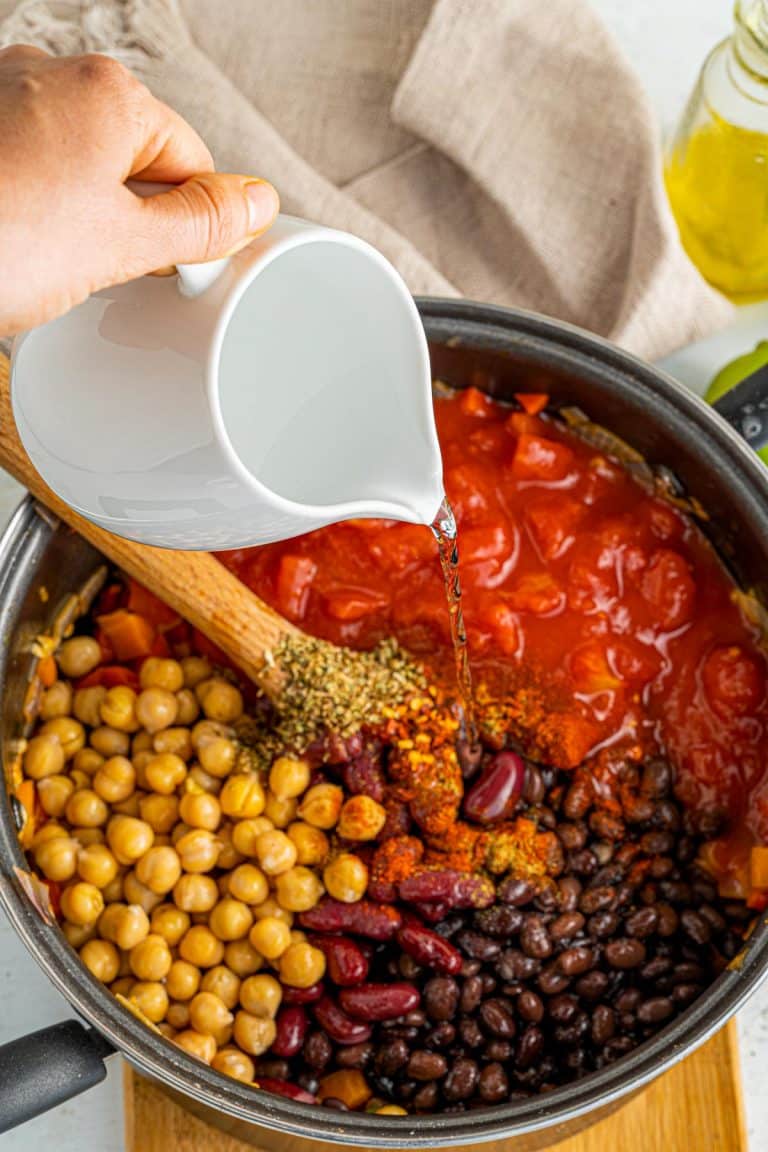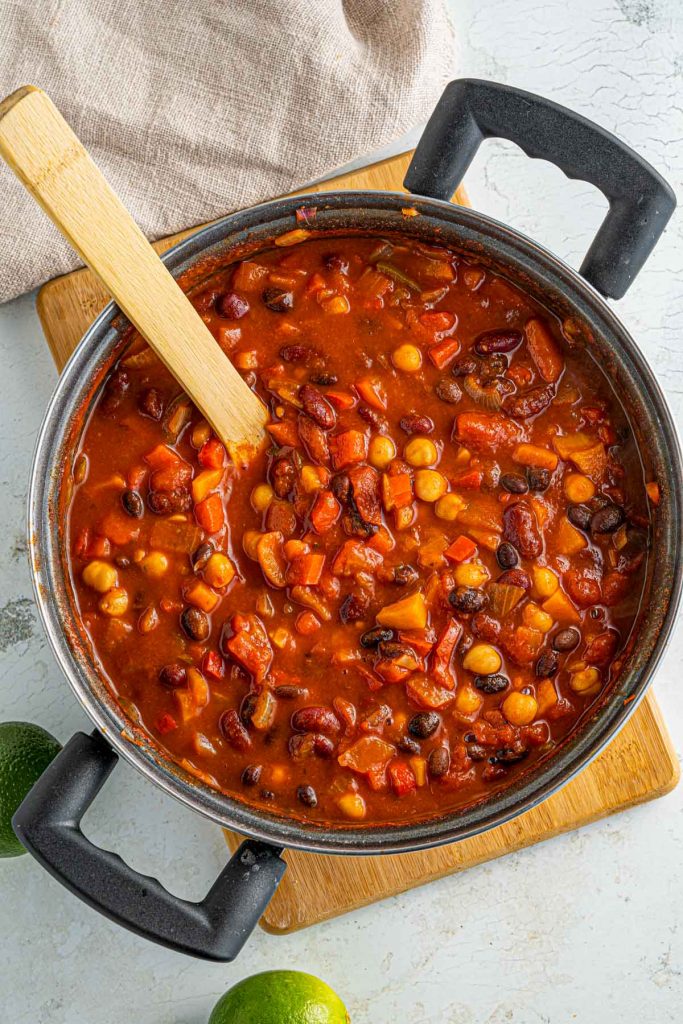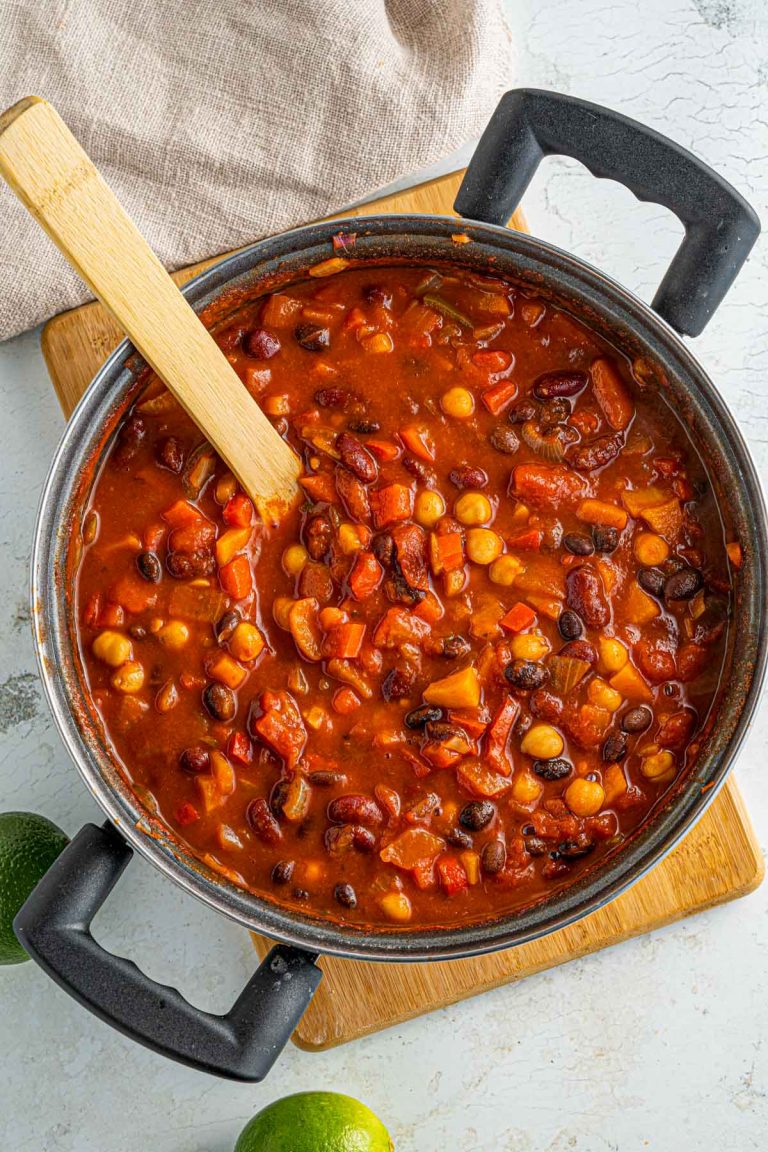 Step 1: Bring a big saucepan of hot olive oil to a boil. Chop up carrots and sauté them for a minute or two, then add to the broth to cook. Chop red bell pepper and onion and sauté until the pepper softens and the onion is transparent.
Optional: Slice the jalapeño and dice the garlic and then add both to the pot (veins and seeds out). Allow the sauce to cook for one more minute to develop its fragrance.

Step 2: Crush chipotle peppers and add them together with crushed canned tomatoes, canned chickpeas, and crushed beans. Continue to cook for about 20 minutes, until the liquid has been reduced and the flavors have melded.

Step 3: Use the chili beans as a filler for Mexican tortillas, burritos, or enchiladas, or serve them in separate bowls.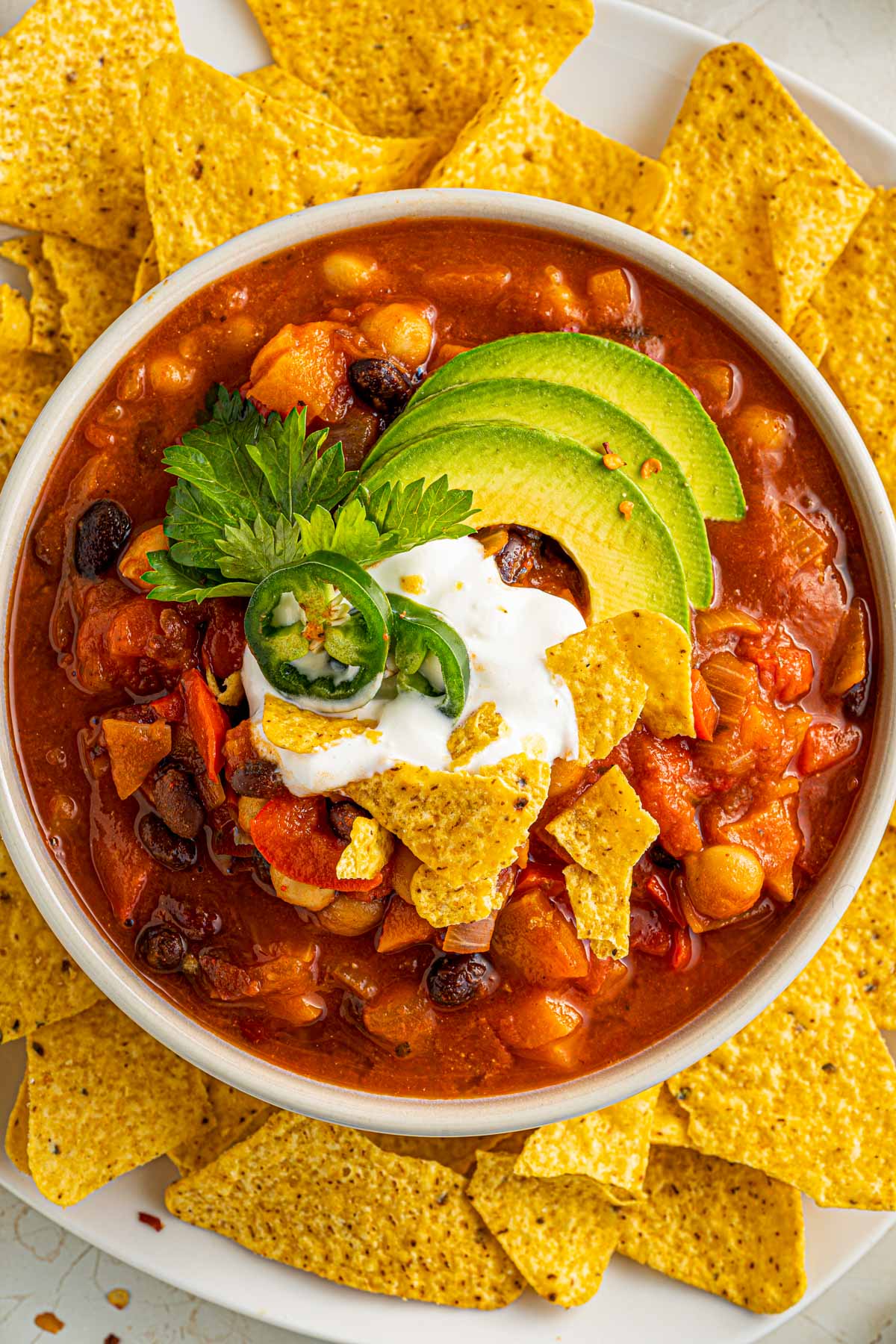 Toppings
This chili recipe is dairy-free and vegan as-is. Vegan-friendly toppings like sliced avocado and tortilla go great with this chili. Some other topping options include:
Grated cheddar cheese or cheese crisps
crackers
Lime juice
Sliced jalapeños
Sliced avocado
Sour cream
Shredded cheese
Fresh cilantro or parsley
Tortilla chips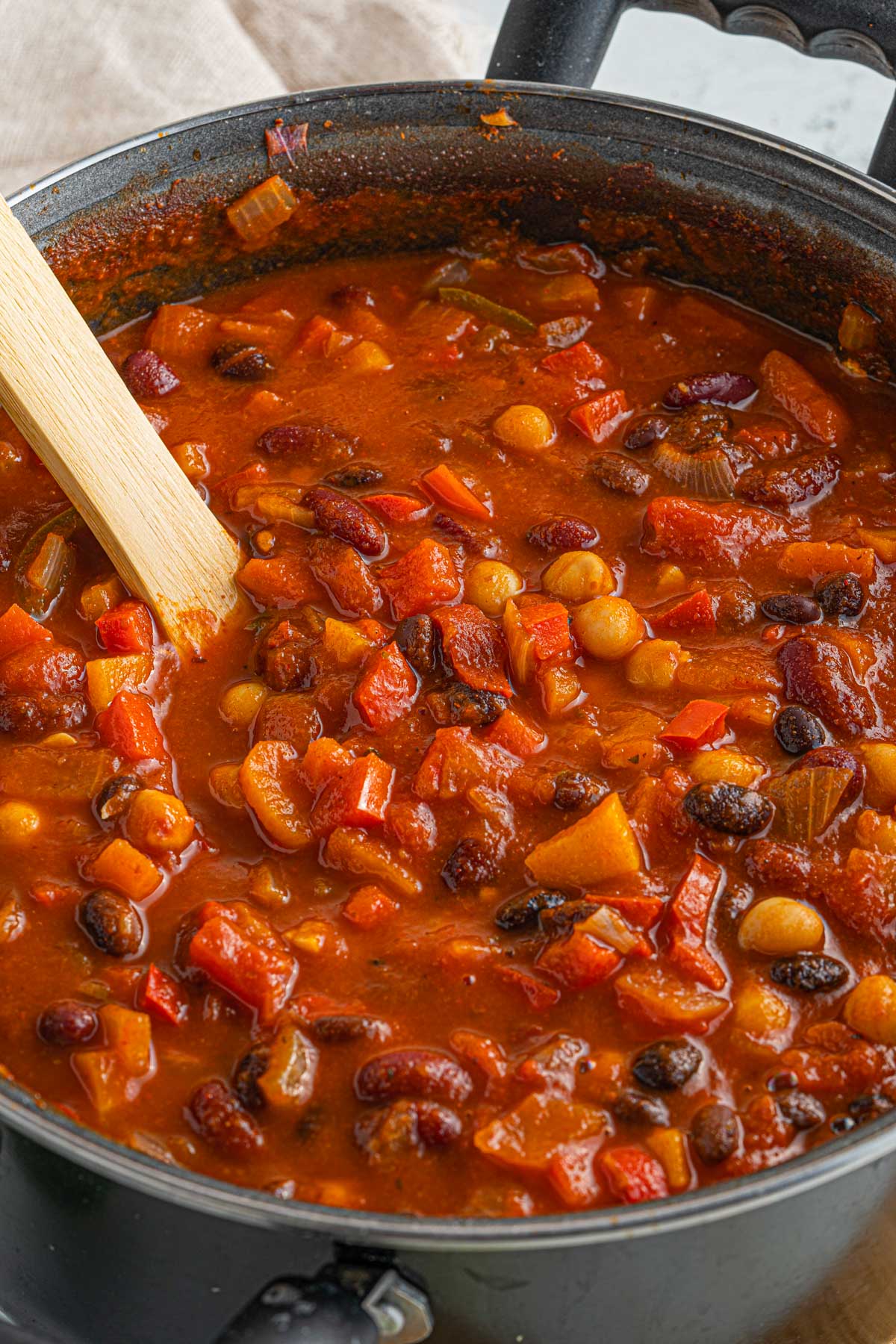 Have leftover chili?
The leftovers from this chili store nicely in the refrigerator for four days. Simply reheat chili in a bowl and serve.
This chili is also delicious as a protein-packed topping for baked potatoes, fries, or with grilled cheese. My son loves it for chili mac.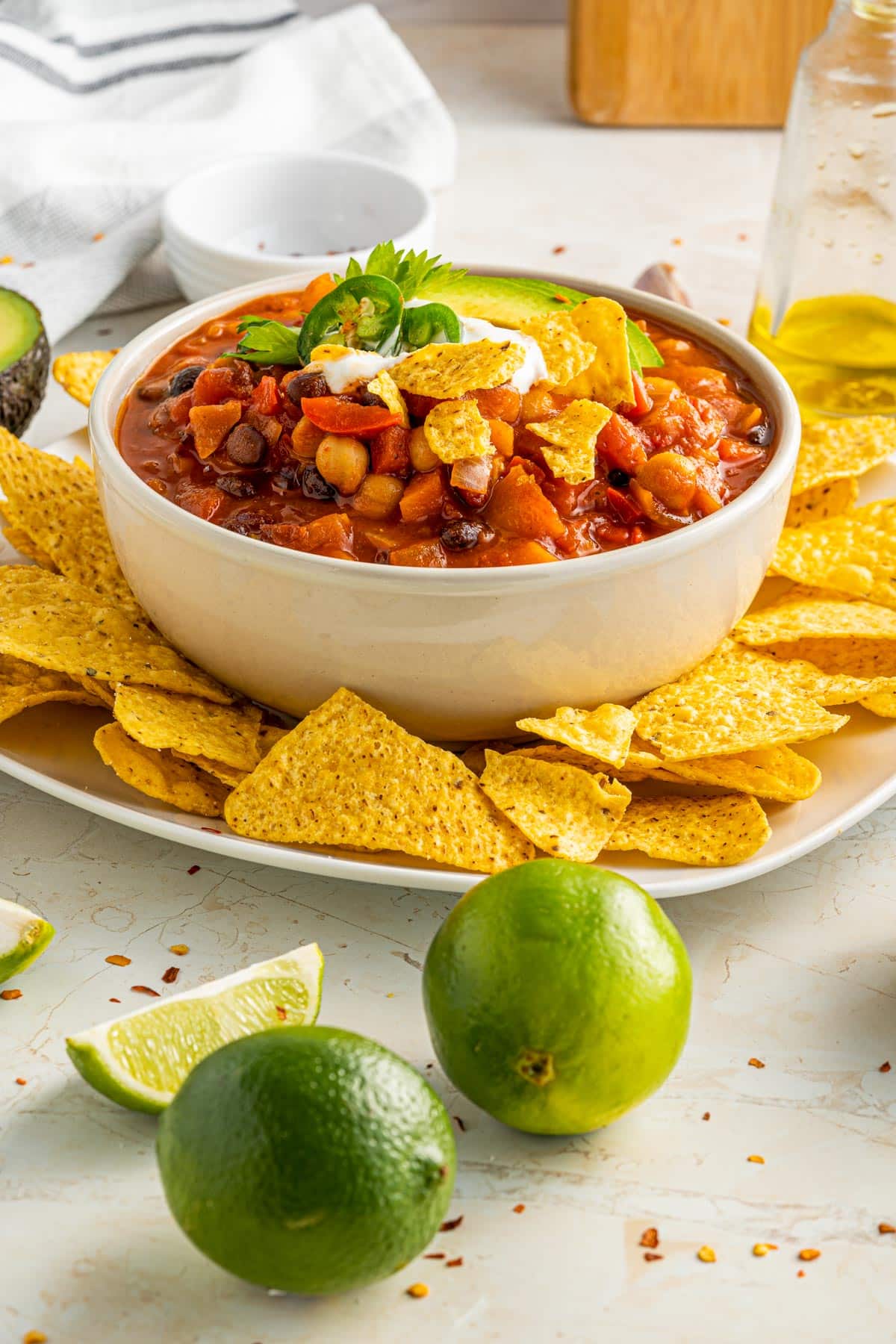 FAQ/ Tips
Starting with aromatics like onion, carrot, celery, and garlic, makes these simple ingredients taste extraordinary.
For a flavorful, smoky touch, simply use chili spices and smoked paprika.
In a rush? If you enjoy a thicker chili, blend a bit. It gives the appearance and flavor of a chili that has been boiling all morning, but it only takes minutes to prepare!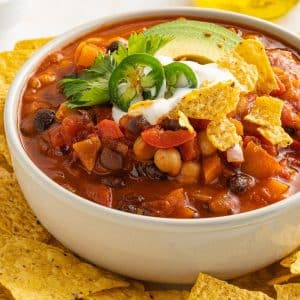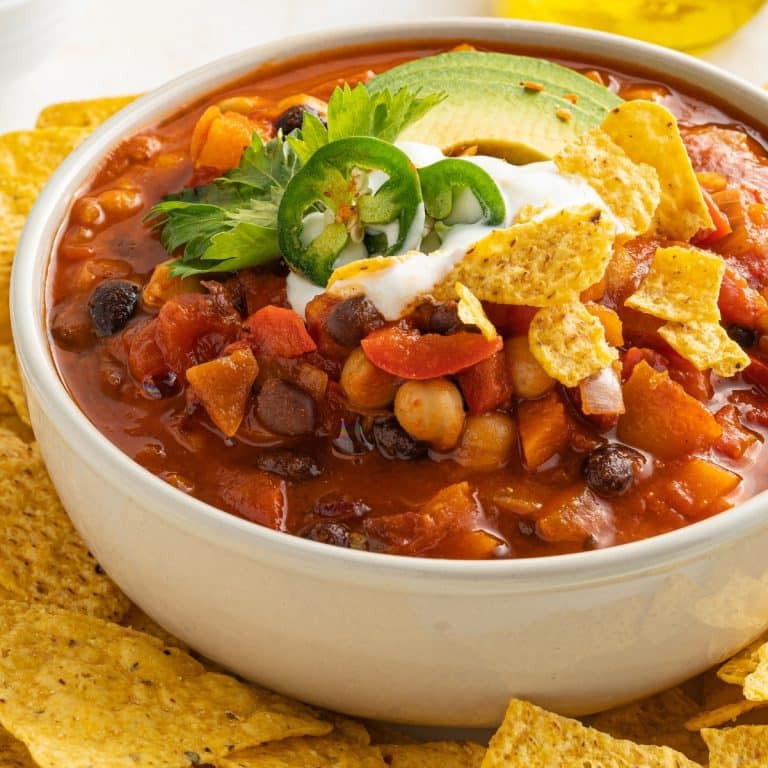 Smoky Chili
Original or vegan, this smoky chili is thick and full-flavor! Made with an array of yummy veggies and spices and perfect for sweater weather!
Print
Pin
Rate
Ingredients
2

carrots

1

15 oz

can kidney beans

1

15 oz

black beans

1

15 oz

chickpeas

2

15 oz

can crushed tomatoes

2

red onion

2

red bell peppers

4

cloves garlic

chopped

1

tsp

dried oregano

2

tsp

ground cumin

1

cup

water

*add a little at a time, depending on your thickness preferences

½

lb

ground meat of choice

*for non-vegans
Instructions
Heat olive oil in a large pot. Add chopped carrot and sauté for a minute or two until lightly golden. Add chopped onion with chopped red bell pepper and sauté until onion is translucent and the pepper is tender. Then add chopped garlic and sliced jalapeno (veins and seeds out). Stir for one more minute to be fragrant.

Add canned beans and chickpeas, crushed tomato, chipotle sauce, spices, and water. Stir to combine and simmer for 20 minutes until liquid is reduced and flavors are well combined.

Serve these chili beans into individual bowls or use them as a filling for Mexican tortillas, burritos, or enchiladas!
Notes
Toppings/ serving suggestions:
Lime juice
Sliced jalapenos
Sliced avocado
Sour cream
Shredded cheese
Fresh cilantro or parsley
Tortilla chips
Tips
Make this recipe in advance and freeze it in portions to have a meal ready when needed. You can store it for up to four months in a sealed bag. Thaw it in the fridge for 8 hours and then reheat it in the microwave or over the stove.
For a spicy version, add extra chili flakes, peppers, or hot sauce.
Nutrition
Calories:
162
kcal
|
Carbohydrates:
13
g
|
Protein:
2
g
|
Fat:
1
g
|
Saturated Fat:
1
g
|
Polyunsaturated Fat:
1
g
|
Monounsaturated Fat:
1
g
|
Sodium:
32
mg
|
Potassium:
337
mg
|
Fiber:
3
g
|
Sugar:
6
g
|
Vitamin A:
6974
IU
|
Vitamin C:
83
mg
|
Calcium:
44
mg
|
Iron:
1
mg