This Classic Southern Cornbread is an essential part of any supper in Appalachia. This is one side you'll always see at the table at my grandmother's house, as it is my family's go-to comfort food.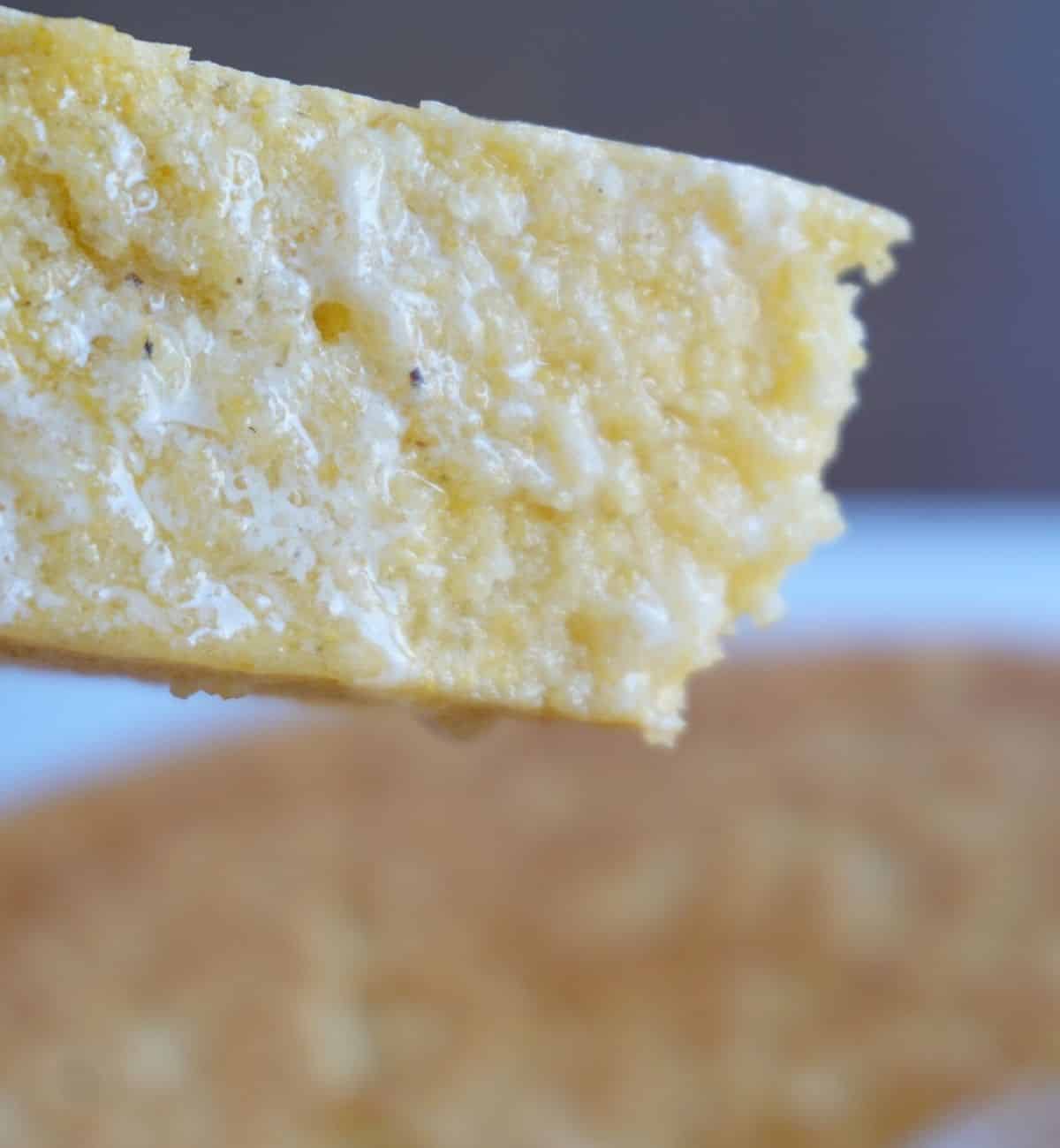 What is cornbread?
Cornbreads origins are from indigenous Native Americans, who have handed down amazing cornbread recipes for generations. It's my favorite comfort food!
This recipe is inspired by Cafe Delights and my grandmother's amazing recipe. There are hundreds of recipes out there with any combination of corn meal, milk/water, baking soda, eggs, and sugar. Cornbread is easily made on a stovetop or in the oven.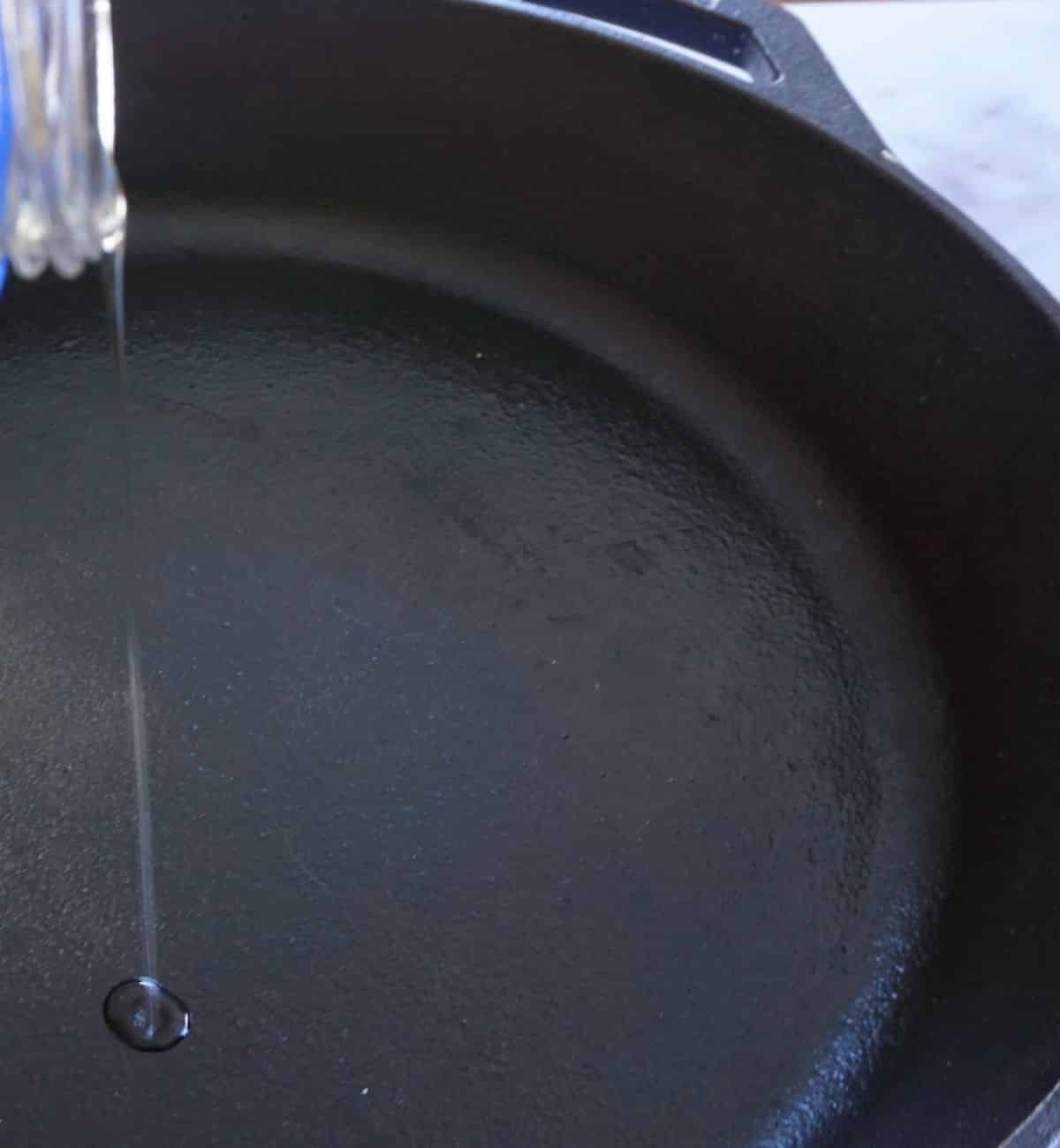 What's the best cast iron skillet for cornbread?
You'll always want to heat up your oil before making cornbread. I've found my favorite, longest lasting skillet to be the Lodge brand.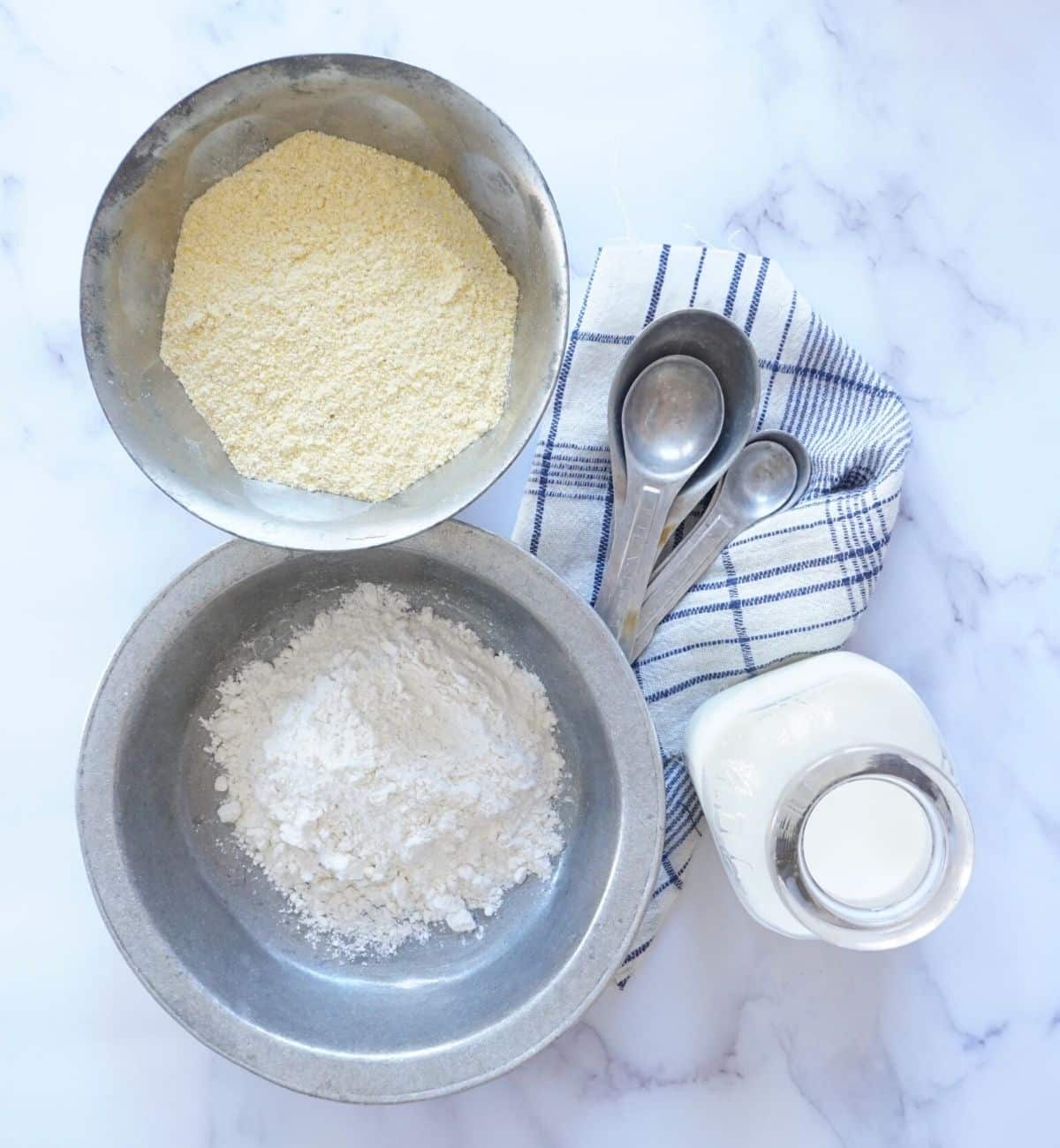 Can I make cornbread without eggs?
Yes, and this recipe does not call for eggs. However, if you want you can add an egg to add to the fluffiness of the cornbread.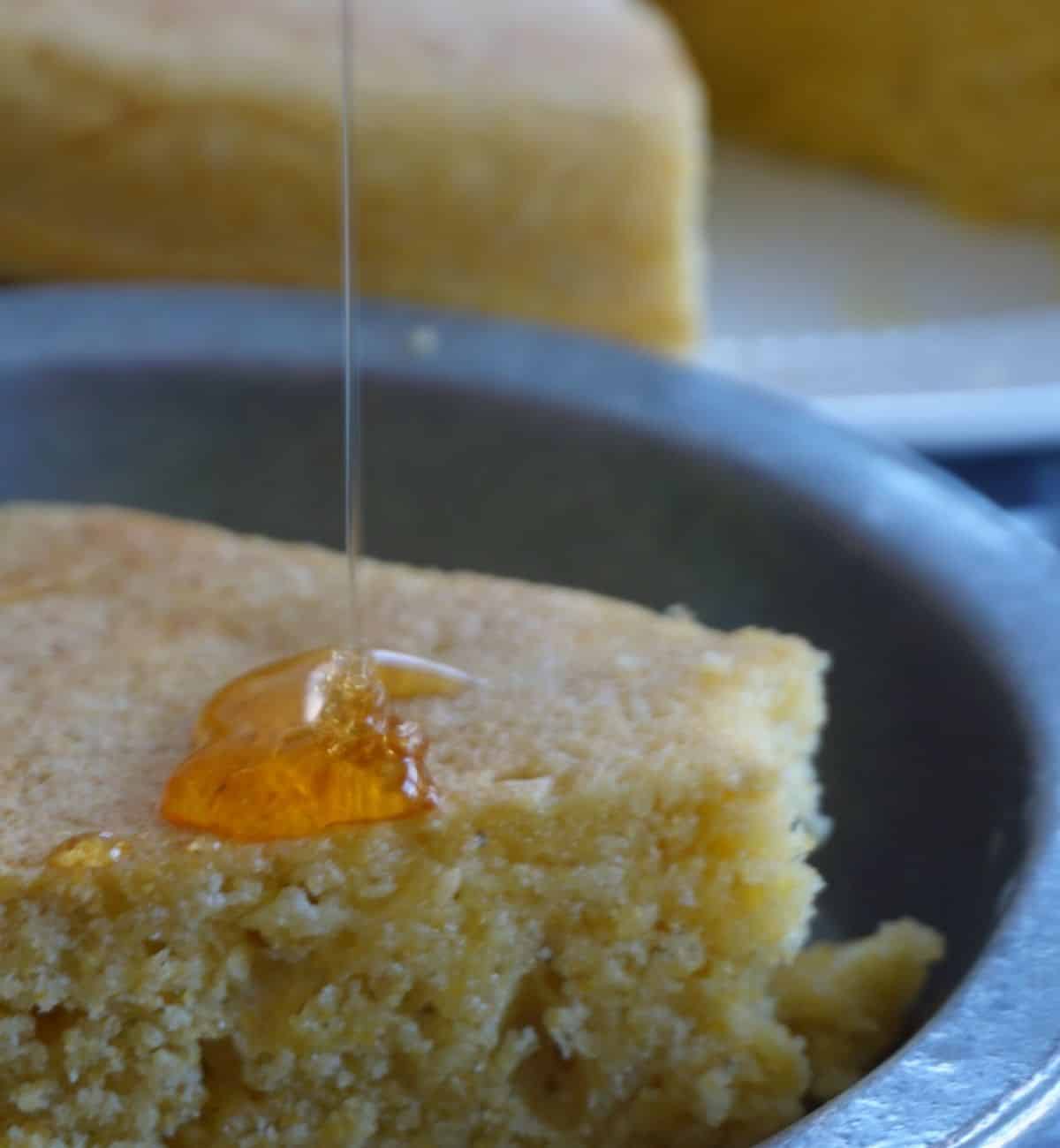 What can I serve with cornbread?
For a sweet tooth, serve the following with cornbread:
jam/jelly/preserves
honey
pepper jelly
butter
For dinner, serve cornbread with:
chili
hearty soups and beef stew
How do you make baked Southern Cornbread from scratch?
First, all you need is a simple batter with cornmeal, flour and eggs to make this cornbread. This is how my grandmother was taught to make it growing up in Southeastern Kentucky in the 1940's.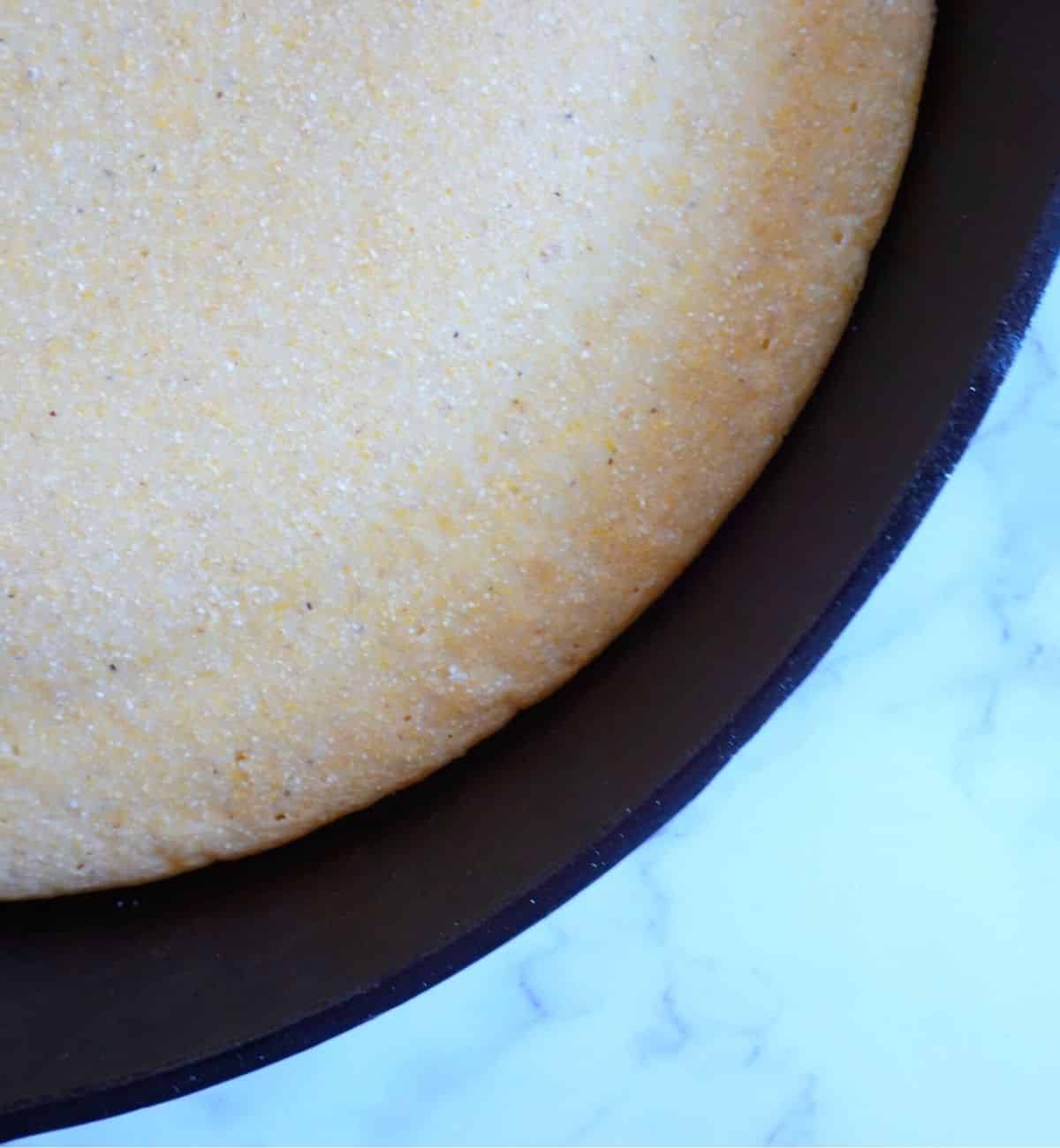 How do you know when cornbread is done?
Finally, you'll know the cornbread is finished baking while pressing on a firm center.
Alternatively, after baking, place a clean toothpick into the center of the cornbread to check.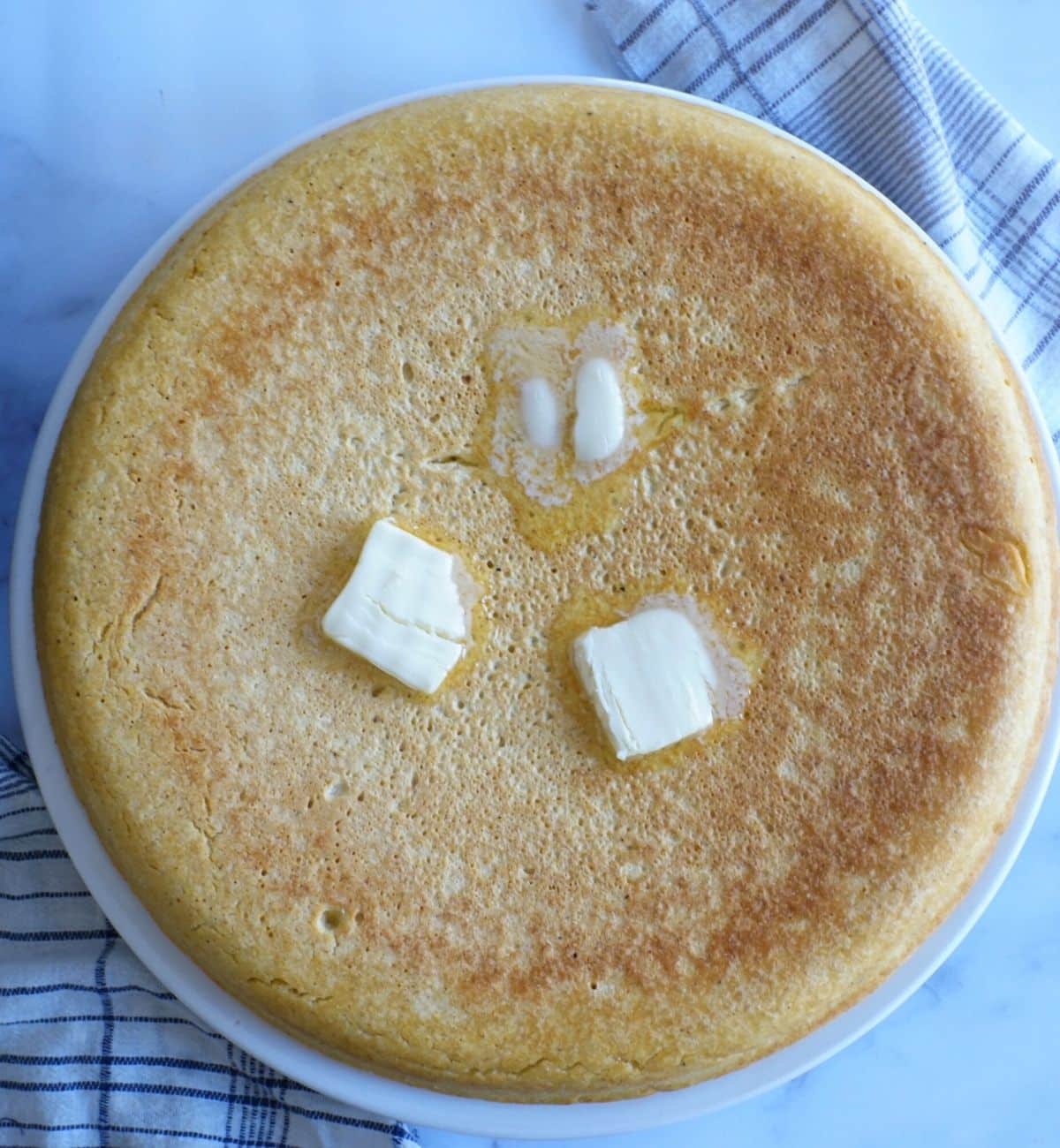 Sweet Southern cornbread vs. Old-fashioned cornbread: the great debate
Everyone who loves corn bread has a preference on the topic of sweet versus unsweetened.
What's your preference? I like both, but sometimes the old-fashioned unsweet cornbread is best with honey or preserves, whereas, the sweet cornbread compliments a nice BBQ or smoked meat.
To sweeten this recipe, add a half a cup of sugar to the batter.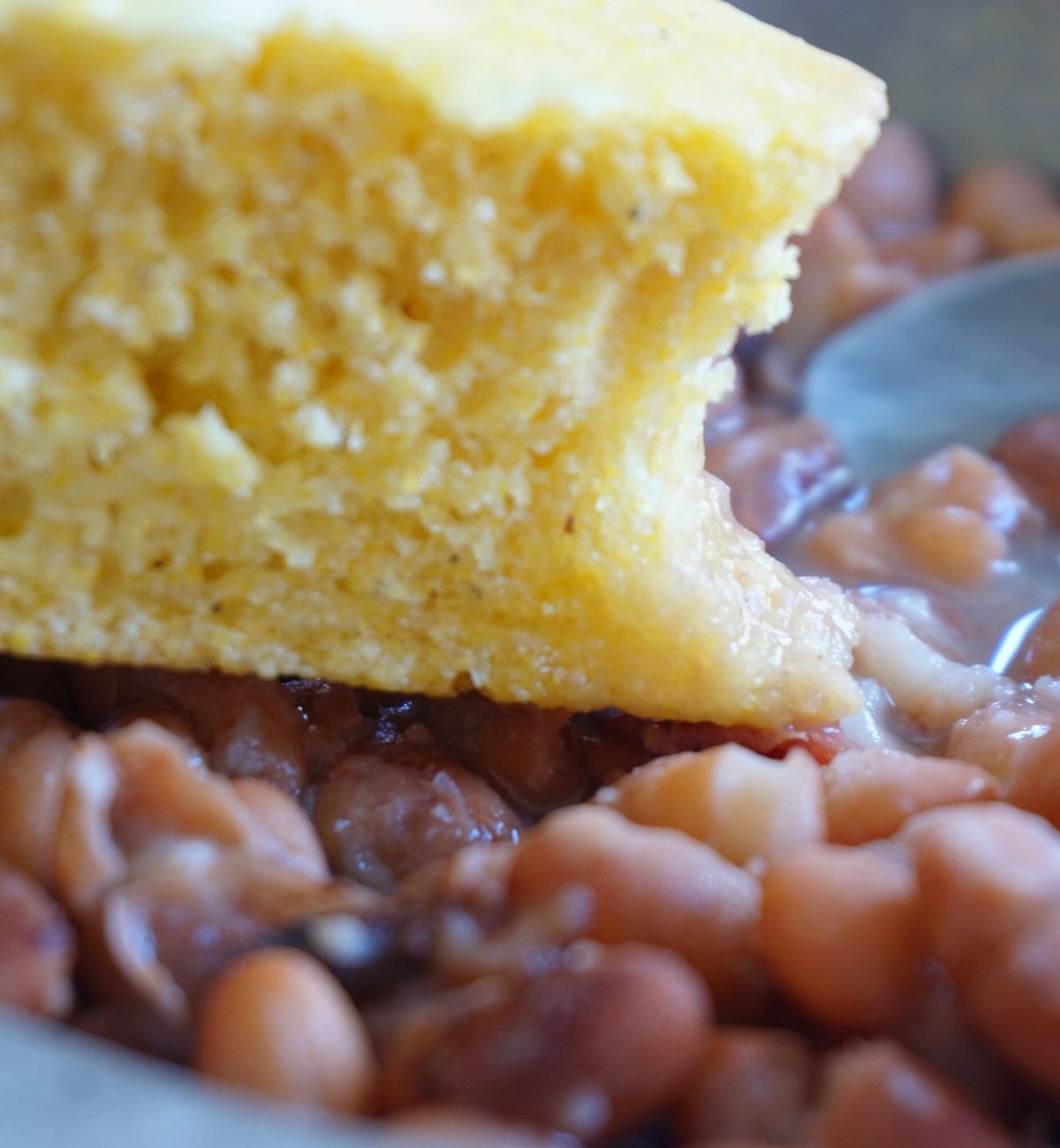 What can I put on traditional Southern Cornbread?
Growing up in Southeastern Kentucky, we would slather butter on the cornbread. And, cornbread is also delicious in a tall, cold glass of milk or with soup beans (pinto beans).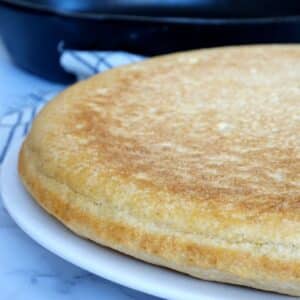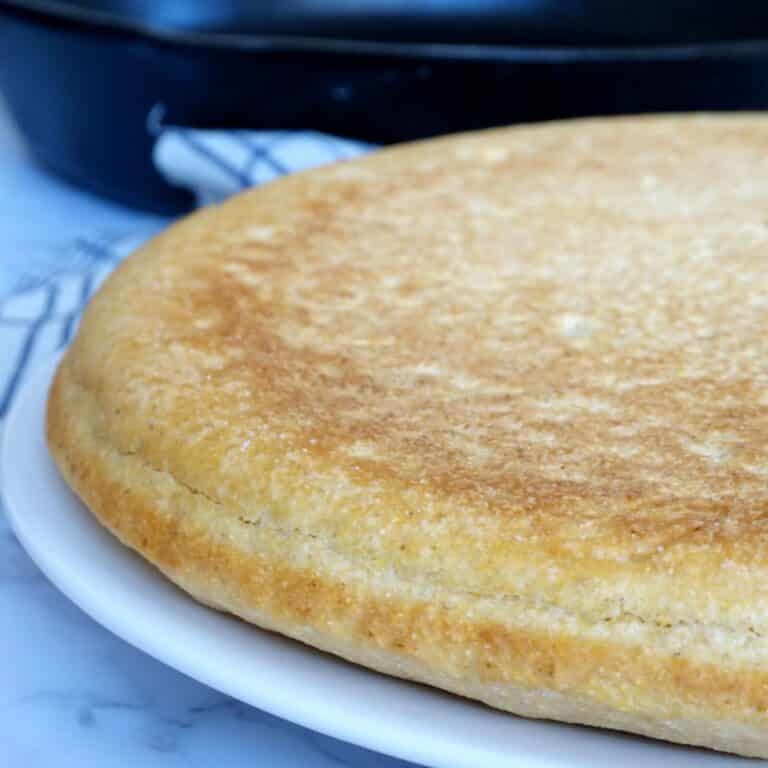 Classic Southern Cornbread
Traditional, Appalachian cornbread made in a hot cast-iron skillet.
Print
Pin
Rate
Instructions
Preheat the oven to 400°F.

Add oil to cast iron skillet on high heat on stovetop during batter prep.

Mix all other ingredients to form a batter. Consistency is that of pudding. (add extra cornmeal if too thin).

Drop a tiny pinch of batter onto hot skillet. If it sizzles, pour remaining batter into hot cast-iron.

Bake for 25-30 minutes or until golden brown and toothpick (from middle) is clear.
Notes
If you are not using a cast-iron skillet, be sure to use a non-stick pan and non-stick cooking spray.
Nutrition
Calories:
125
kcal
|
Carbohydrates:
11
g
|
Protein:
2
g
|
Fat:
8
g
|
Saturated Fat:
6
g
|
Cholesterol:
4
mg
|
Sodium:
889
mg
|
Potassium:
63
mg
|
Fiber:
1
g
|
Sugar:
2
g
|
Vitamin A:
62
IU
|
Calcium:
45
mg
|
Iron:
1
mg
If you like classic Southern cornbread, you'll love: