This easy Instant Pot Mexican corn (elote) cooks in 2 minutes at high pressure. Top with cojita cheese and creamy sauce and it's delish!
What is elote?
Elote is corn.
And, in some regions of Mexico, street corn are sold by "eloteros"—people who walk around with a cart selling elotes (street corn). 
Recommended Ingredients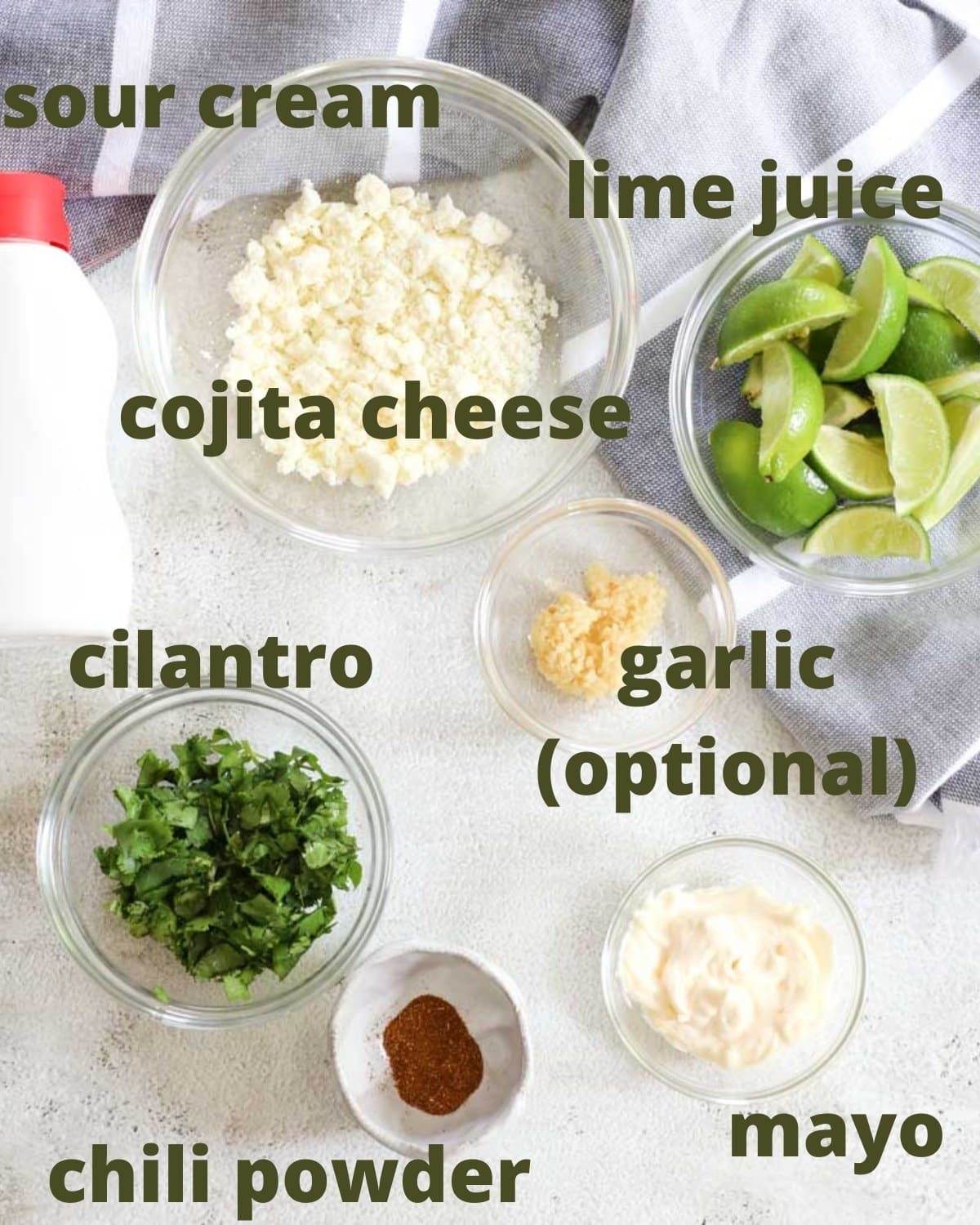 Corn on the cob
Sour cream or crema (either one will work perfectly)
Cilantro
Mayonaise
Chili powder or ground red pepper
Lime juice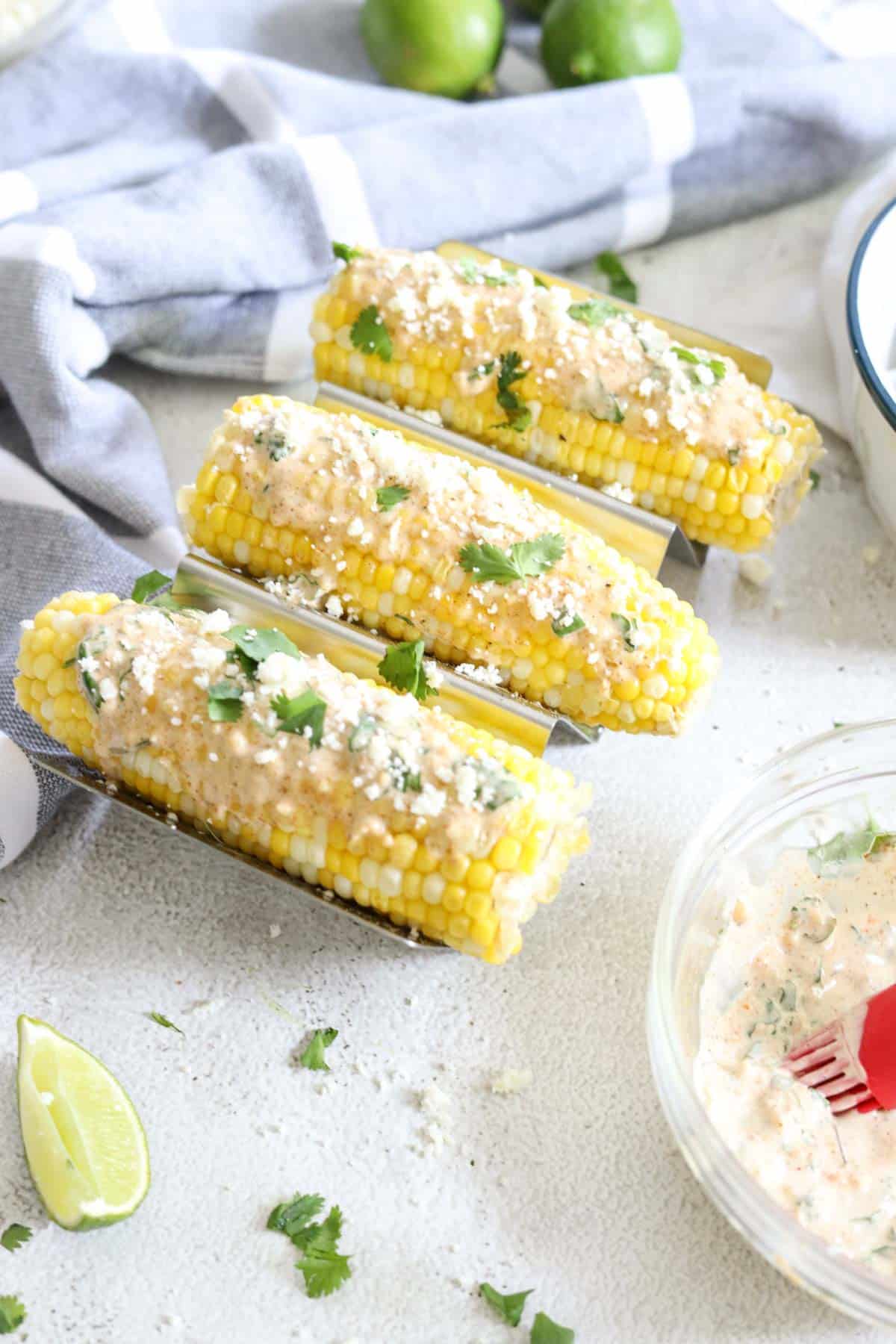 Lime juice + sour cream + cilantro
The combination of lime juice, cilantro and sour cream are where the real magic happens here.
And, when you add in the chili powder…..it's a fiesta in la boca (a party in your mouth)!
Best corn for Mexican Street Corn
I tend to love sweet corn, but you can't really go wrong with your corn on the cob choice here.
I saved time by choosing pre-husked sweet corn from my local grocer.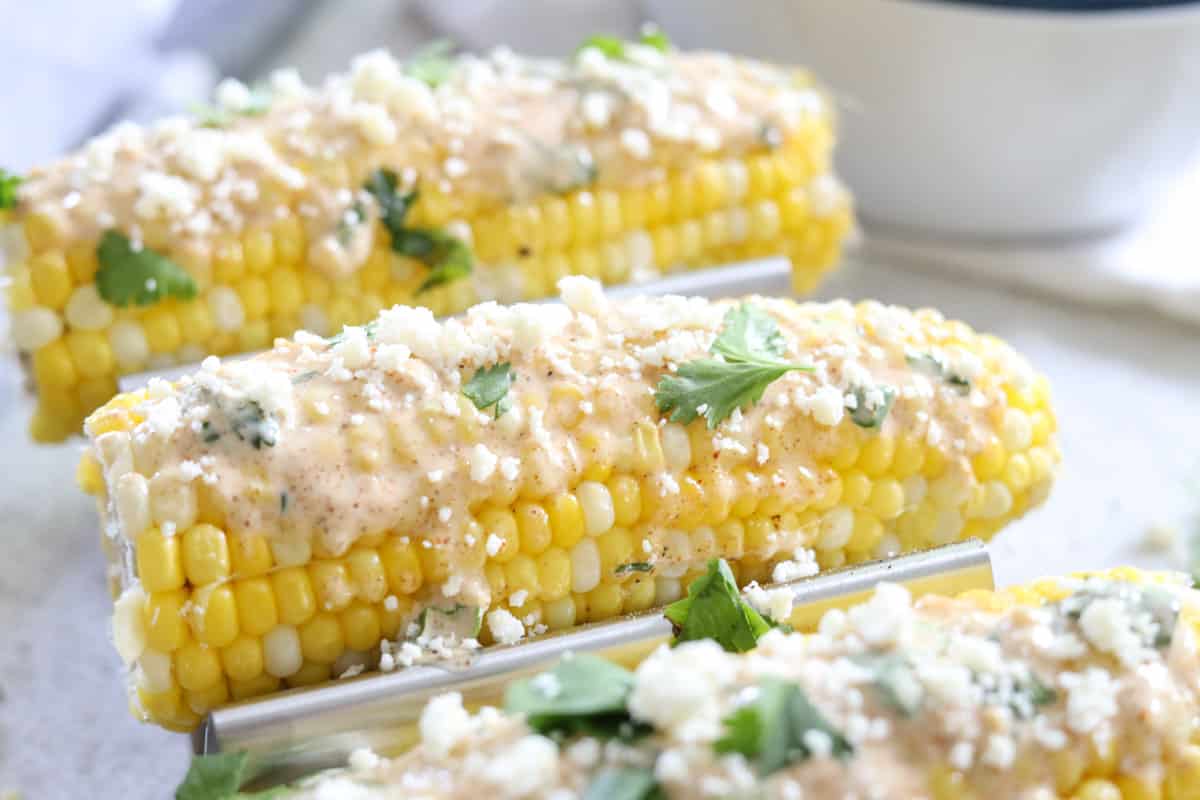 What's cojita cheese?
Cojita cheese is made with cows milk, is salty, and similar to parmesan cheese.
Its round in shape (typically) and you won't need a knife to cut it.
Simply break a portion off and continue breaking the cheese apart until crumbles form. Cojita cheese makes the perfect topping for Mexican street corn.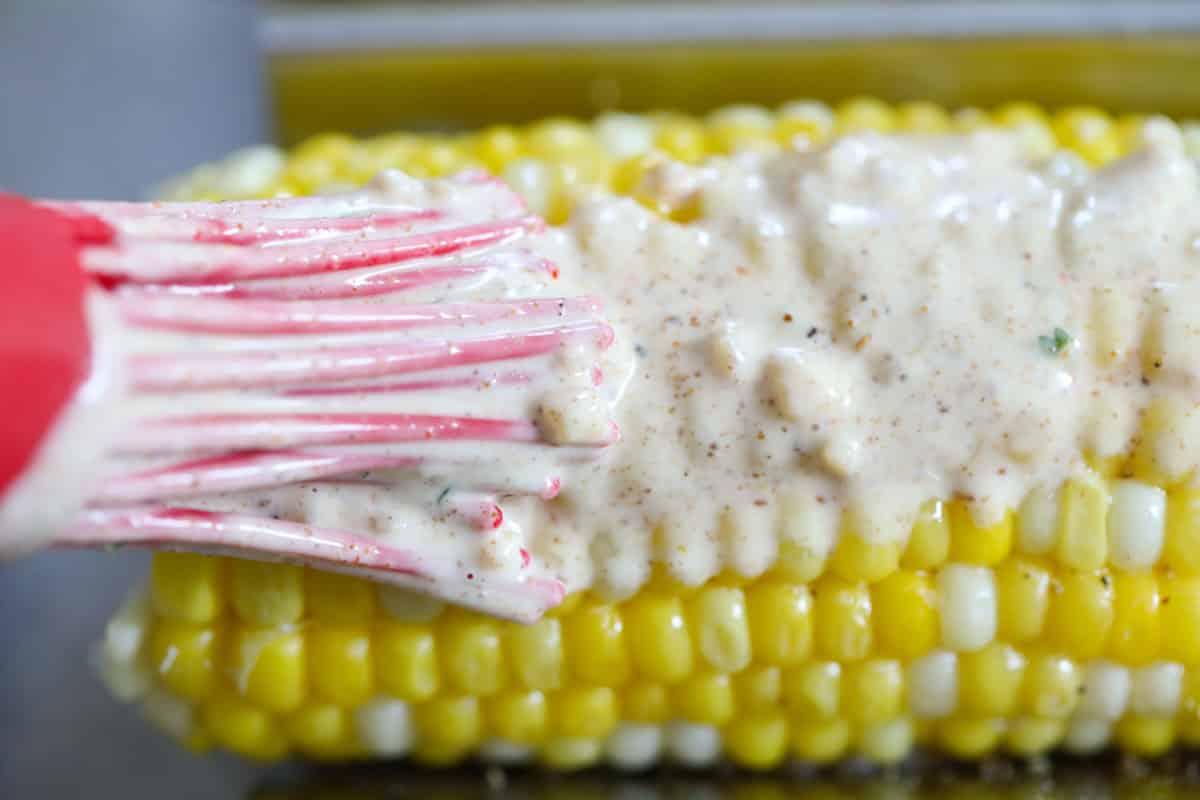 Elote in 3 easy steps
Pressure cook the corn
Blend the sauce mixture
Enjoy
To begin, you'll pressure cook your corn for only 2 minutes at hight pressure.
Wash your corn first to make sure there's no pests or debris.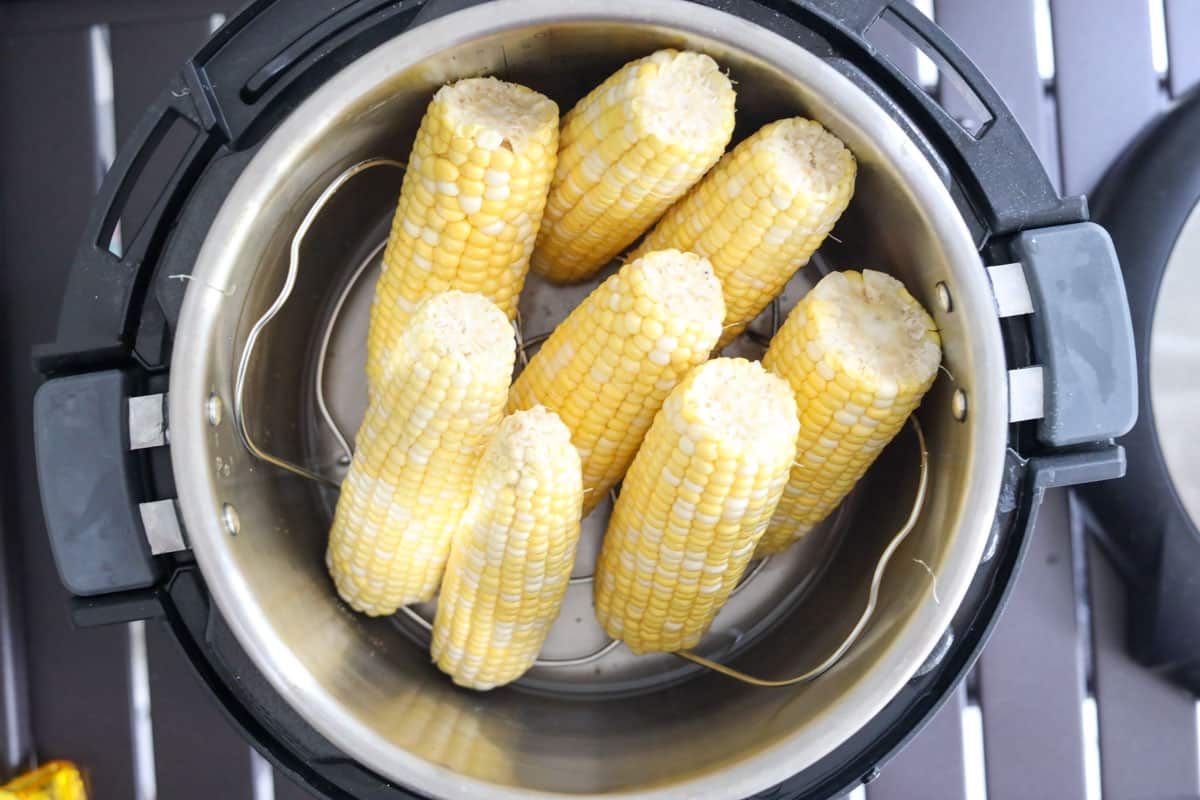 Pressure cooking the corn
Add a cup of water to your instant pot/ pressure cooker
Place the grilling rack so the corn is not submerged in the water
Add 3-4 ears of small corn or stack the corn vertically to evenly cook
Vent (quick release) after pressure cooking for 2 minutes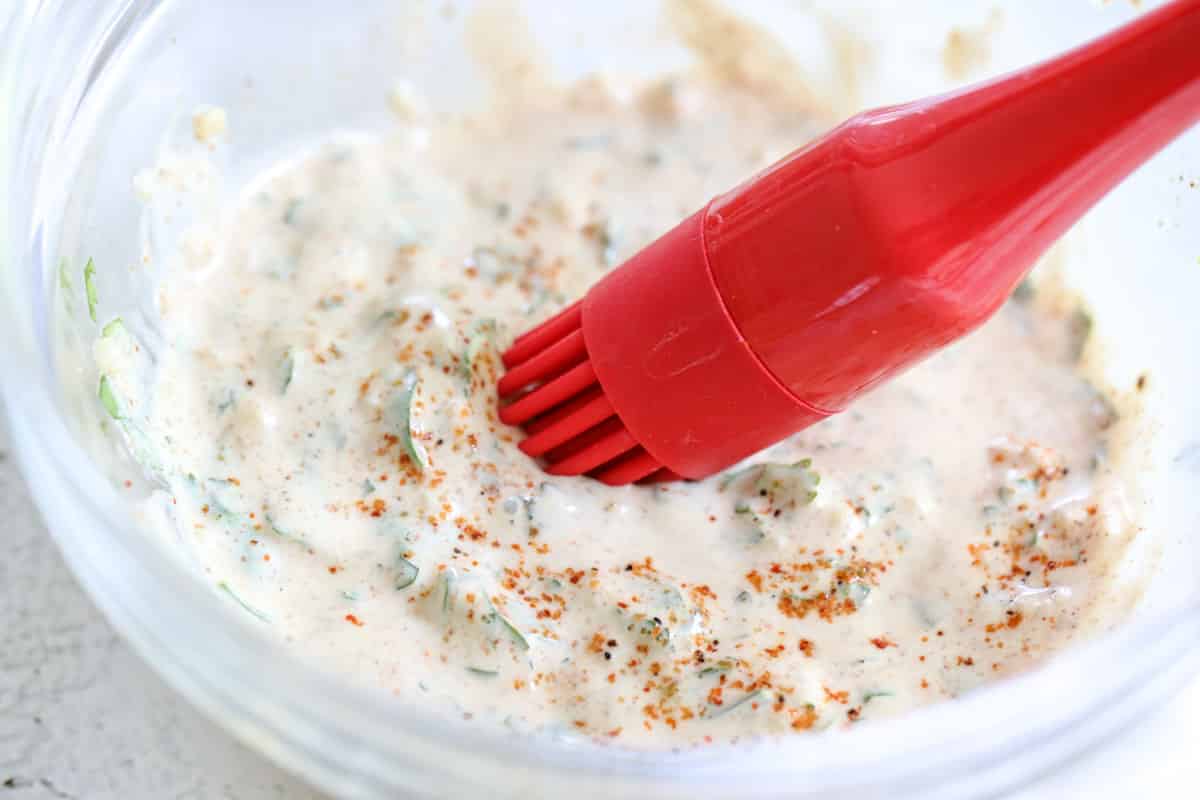 Making the sauce
You'll use a tiny wink or fork to blend the ingredients for the elote sauce.
I like to refrigerate my sauce for at least 2 hours, allowing time for flavors to combine.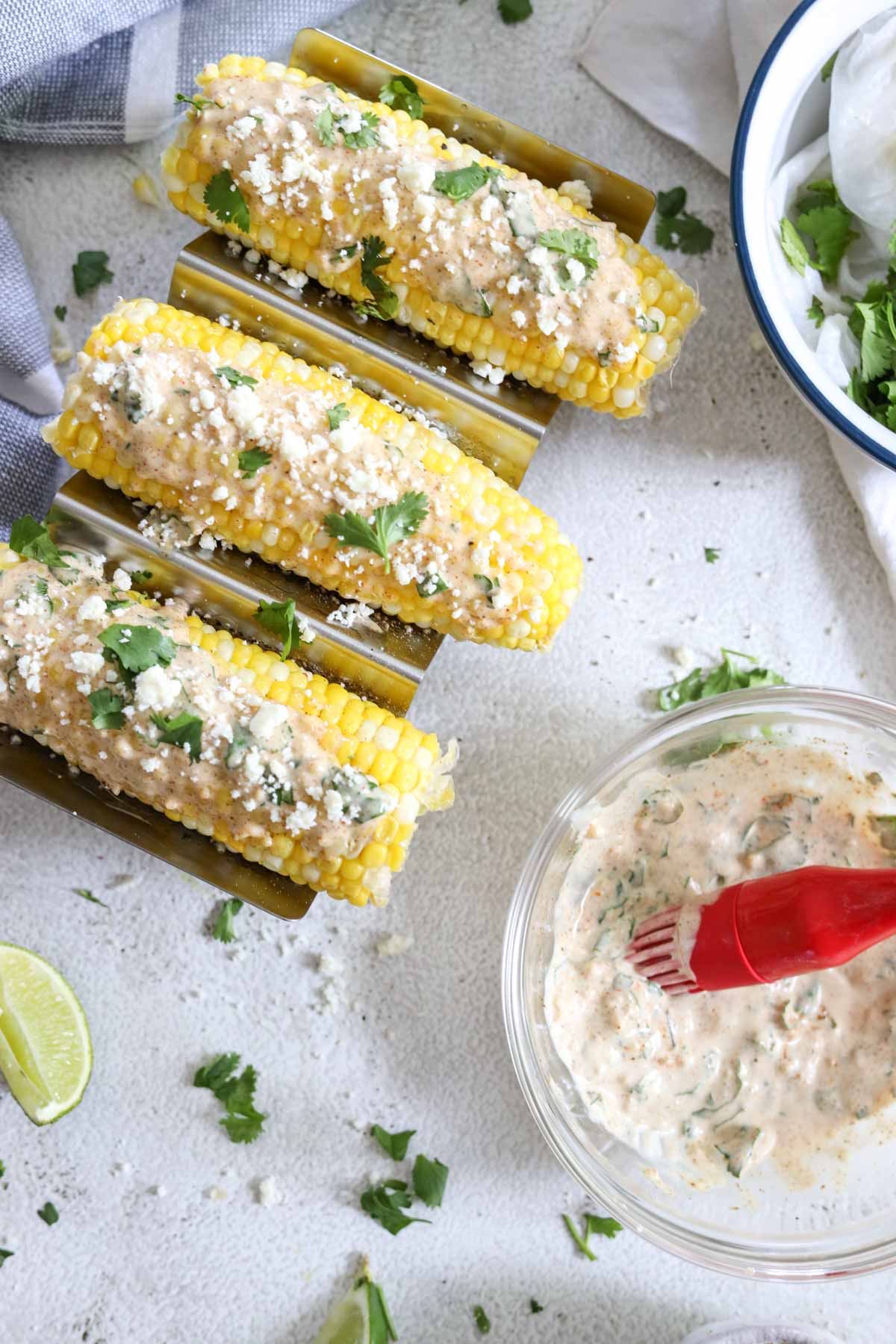 Spreading on the sauce
Use a brush or spoon to get the yummy sauce onto the corn. Top with cojita cheese and you're set!
What can I make with leftover elote sauce?
If I have leftover sauce, I use it with salsa for burgers, tacos, or for salad dressing.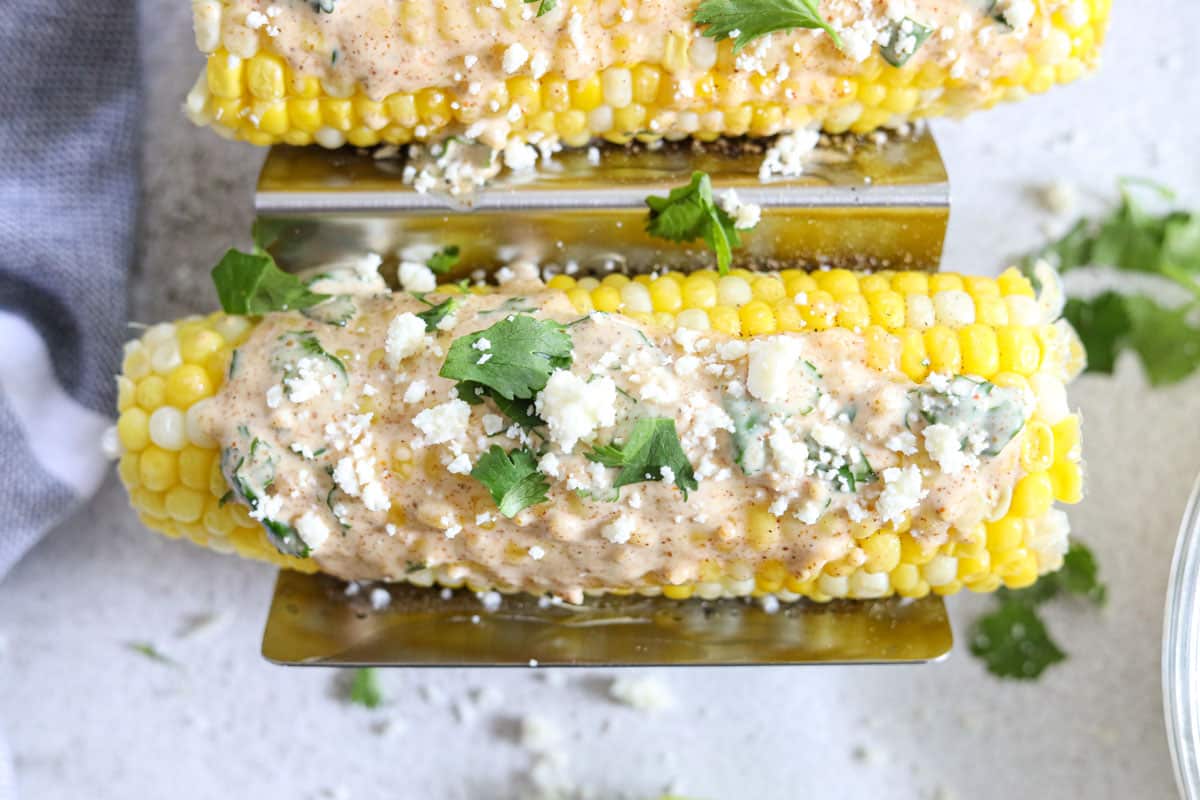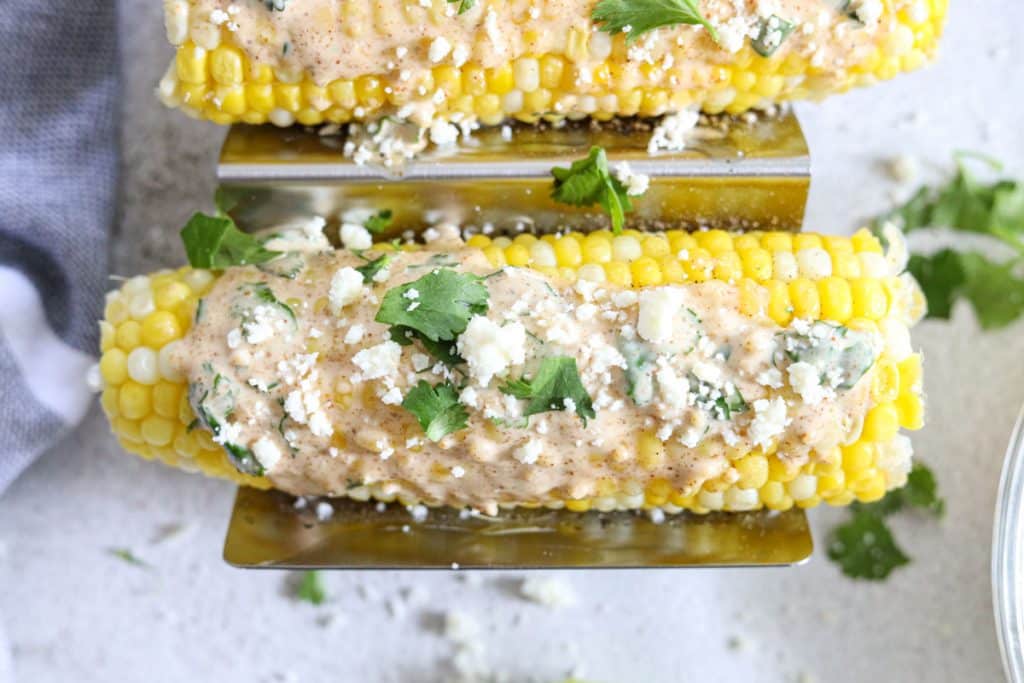 FAQ
Frequently asked questions about Mexican street corn.
Can I make this recipe with other types of corn?
Yes, sweet corn or yellow corn work best, but any type of corn will do.
Can I make the elote sauce without mayo?
If you don't like mayo, you won't even taste it in this recipe. However, you may omit it if you cannot have mayonnaise. Simply add extra crema or sour cream instead.
Substitutes for cojita cheese
Feta or queso fresco are great alternatives to feta and they crumble just as well
Cilantro substitutes
Parsley leaves make a decent substitute for cilantro.
What to serve with elote?
grilled chicken, salmon, shrimp, or steak
BBQ/ cookout foods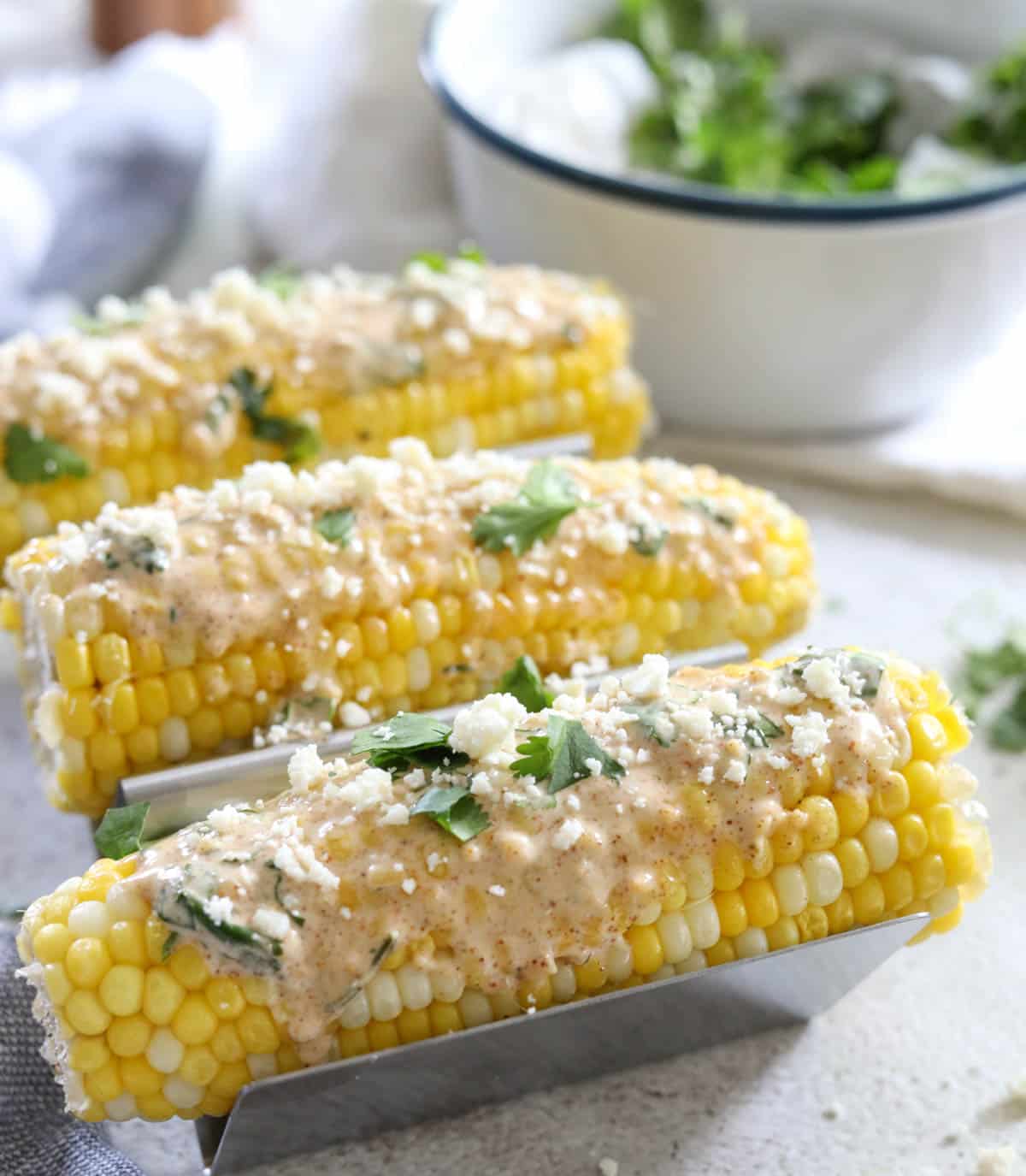 How to make no-fail Mexican corn every time
Pressure cook for only 2 minutes and vent (release pressure quickly)
Corn will dry out if not buttered or kept moist after cooking
Pressure cooked corn is best consumed the day of cooking
Storing leftover pressure cooked corn
If you have leftovers, I recommend placing them in a moist paper towel in the refrigerator overnight.
Simply remove and reheat in the microwave when ready to eat.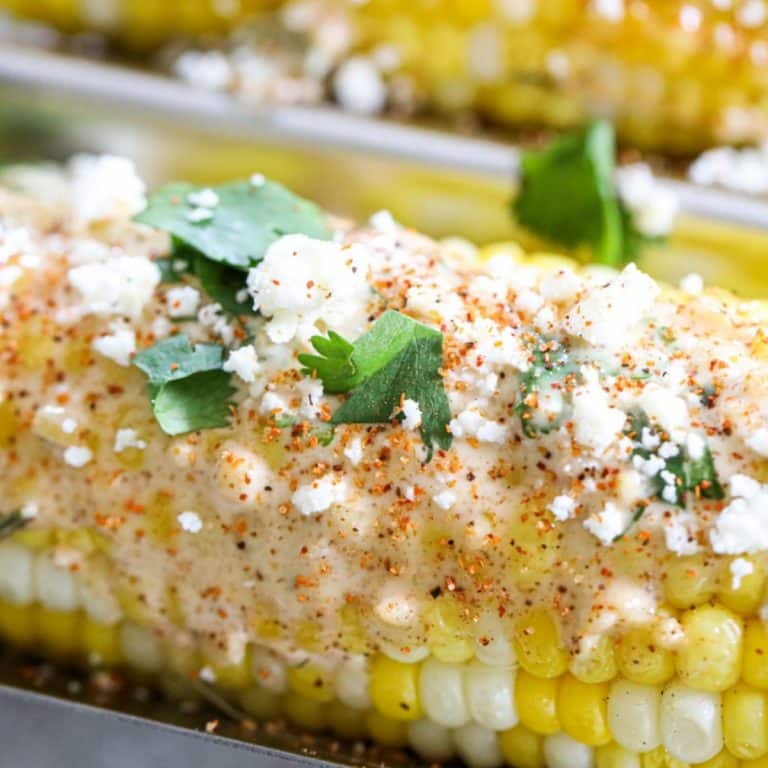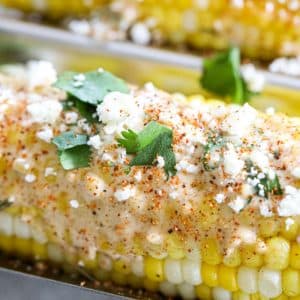 Instant Pot Mexican Street Corn
Instant Pot Mexican Street Corn is so easy; make in your pressure cooker/Instant Pot in 2 minutes!
Equipment
Pressure cooker / instant pot
Ingredients
4

ears corn

1

cup

water

½

cup

sour cream

or crema

1

tbsp

chili powder

1

tbsp

minced garlic

optional

½

cup

mayo

½

lime

juice only

⅓

cup

cojita cheese
Instructions
Corn
Add 1 cup water to pressure cooker. Place rack into pressure cooker.

Add corn and cook on high pressure for 2 minutes. Natural release.
Elote Sauce
Add all other ingredients to a bowl and whisk or stir with a fork. Top with cojita cheese.
Notes
Tips for pressure cooking corn
Cook for only 2 minutes and vent (release pressure quickly)
Corn will dry out if not buttered or kept moist after cooking
Best consumed day of 
Leftover corn
-place wrapped in a paper towel in the refrigerator
Sauce
-refrigerate for at least 30 minutes before serving atop corn for best flavor
Nutrition
Calories:
331
kcal
Carbohydrates:
20
g
Protein:
4
g
Fat:
28
g
Saturated Fat:
7
g
Trans Fat:
1
g
Cholesterol:
27
mg
Sodium:
250
mg
Potassium:
337
mg
Fiber:
3
g
Sugar:
7
g
Vitamin A:
963
IU
Vitamin C:
9
mg
Calcium:
47
mg
Iron:
1
mg