Lemon dessert brownies or lemonies are thick and moist with an amazing sweet citrus flavor and topped with a refreshing lemon glaze. An effortless recipe, perfect for summer or any time of year.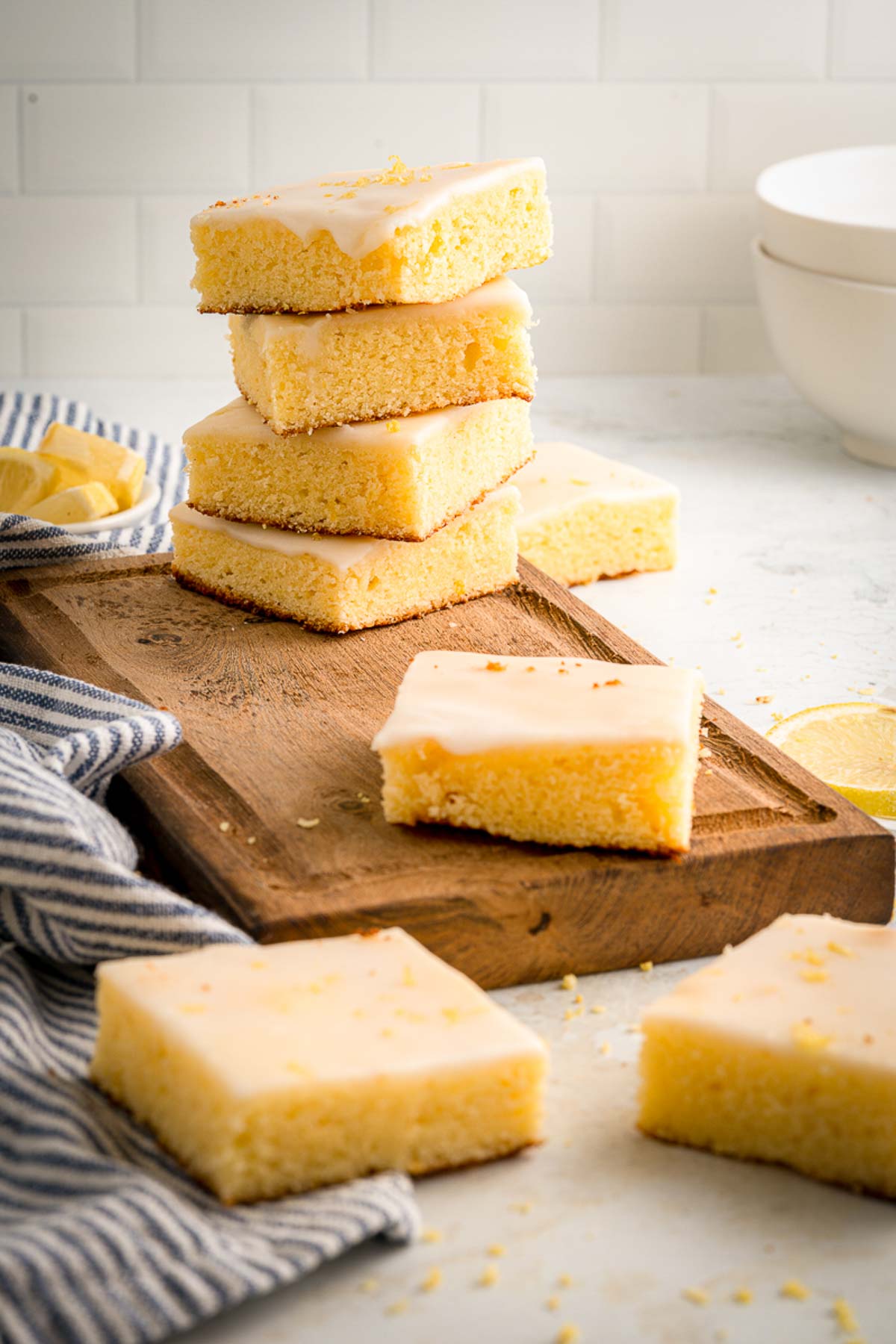 My family loves the sweet, bold lemon citrusy flavor of these moist lemon brownies. I recommend you give this simple recipe a try because it's so easy and the lemon flavor in a brownie is perfect for any occassion.
ingredients
These delicious lemon bars have two main components, i.e., The lemon dessert brownies and the top lemon glaze. Here is what you will need to get started: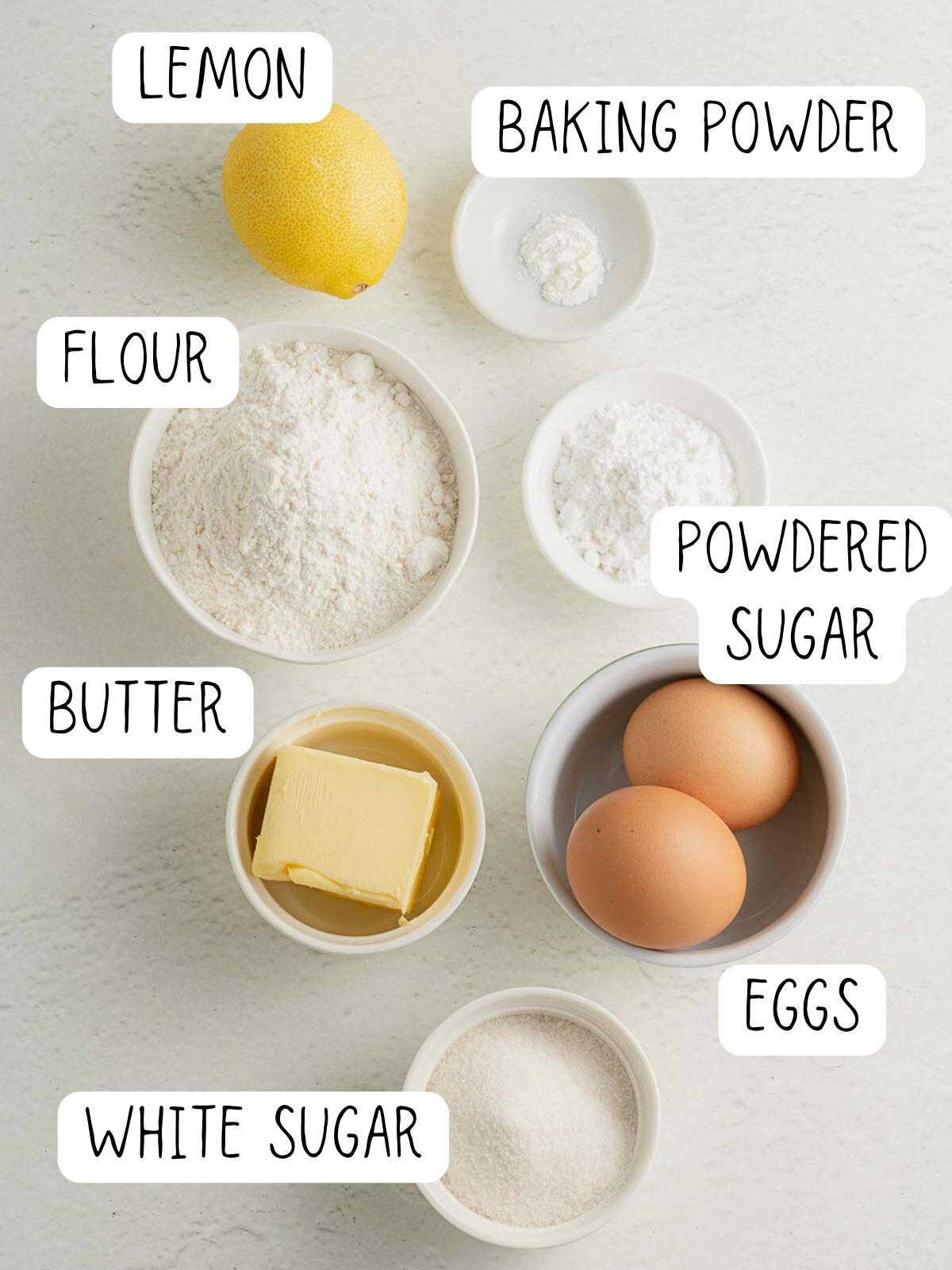 lemon batter ingredients
All-purpose flour: The main ingredient used in any brownie recipe is all-purpose flour. It is an essential ingredient in every kitchen pantry. You can also use gluten-free all-purpose flour for this recipe.
Butter: The next essential ingredient in making these brownies is butter. Always use unsalted butter when baking desserts. Plus, make sure the butter is at room temperature.
Lemon juice and zest: the hero of this lemon dessert brownies is lemon juice. It has a citrusy, tart, and refreshing flavor. Always use freshly extracted lemon juice for this recipe.
Baking powder: You can't really bake brownies without adding baking powder. It acts as a leavening agent and helps in raising the brownies as they bake.
Eggs: Eggs act as a binding agent in brownies. Plus, they also ensure your brownies are soft and tender. Make sure you use eggs at room temperature.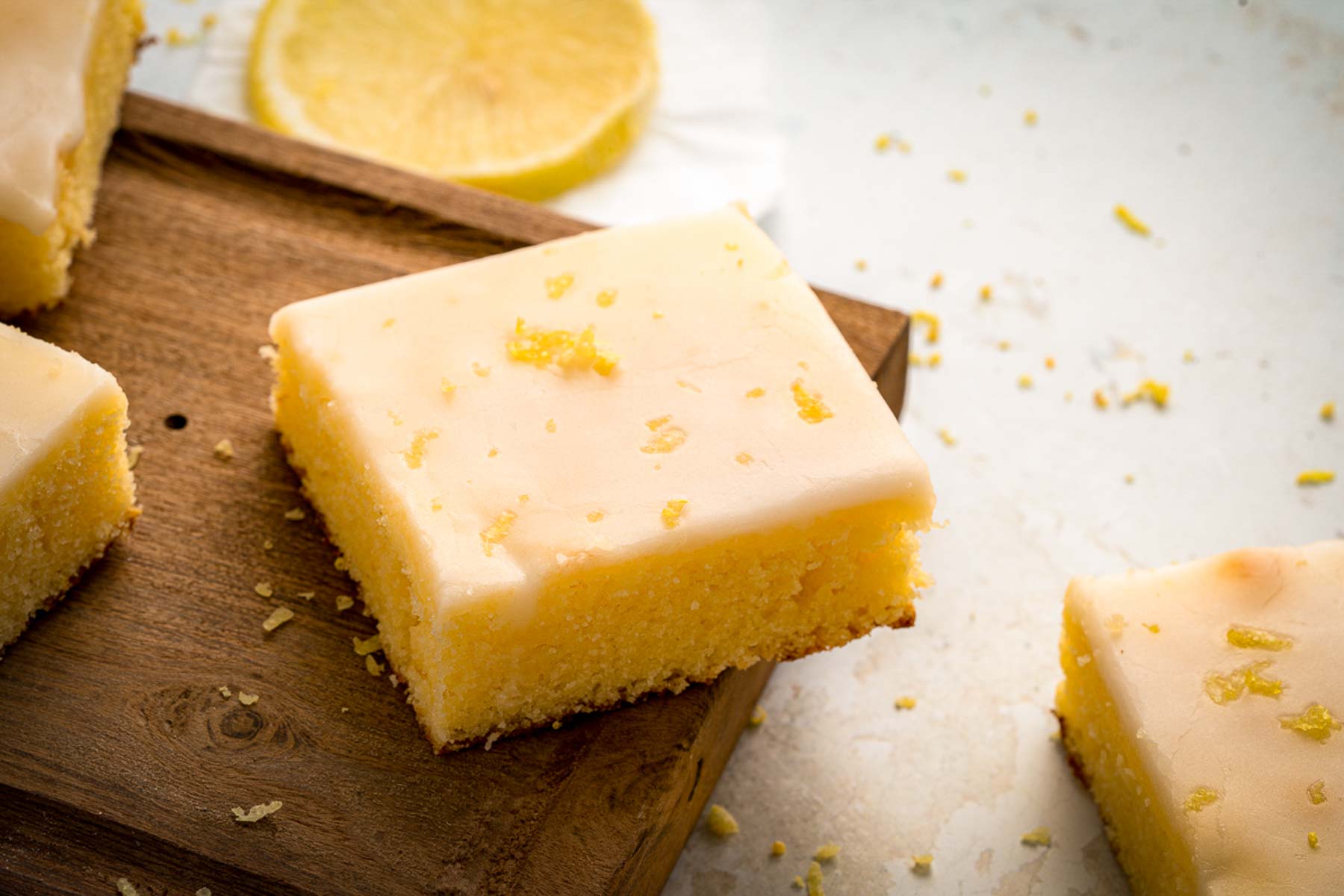 instructions
Follow these step-by-step instructions for perfectly thick and fudgy lemon brownies, every time.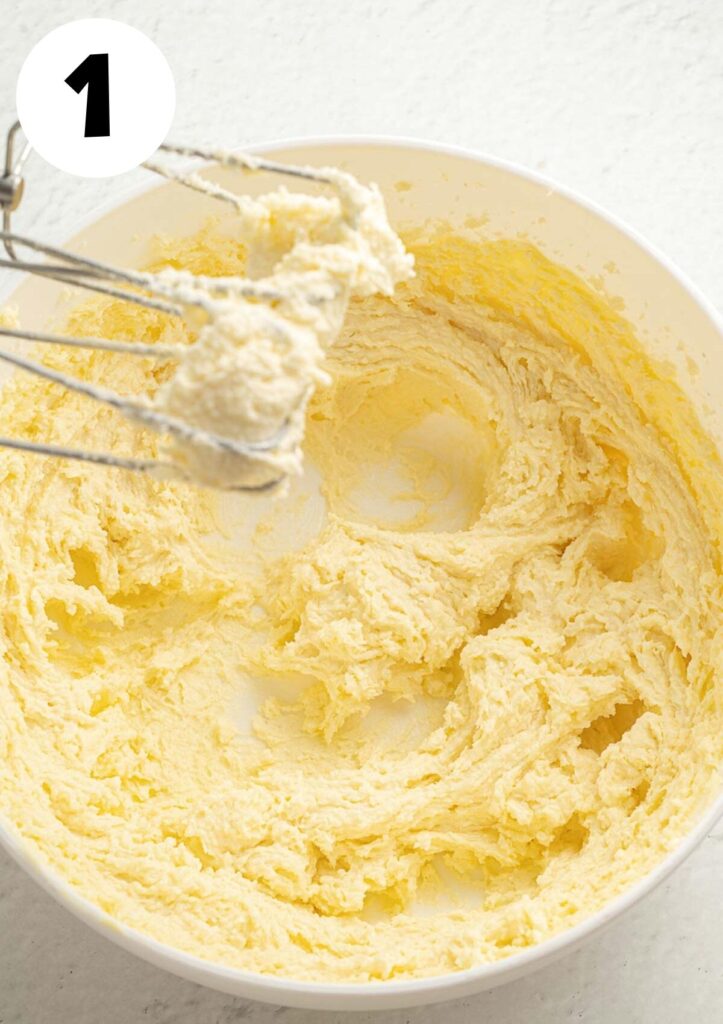 bake and glaze
For the lemon glaze, you'll need:
Powdered sugar: powdered or icing sugar is the first ingredient you will need to make a delicious lemon glaze.
Lemon juice: Use fresh lemon juice to add flavor to this glaze.
Lemon zest: Add lemon zest for more lemony and citrusy goodness.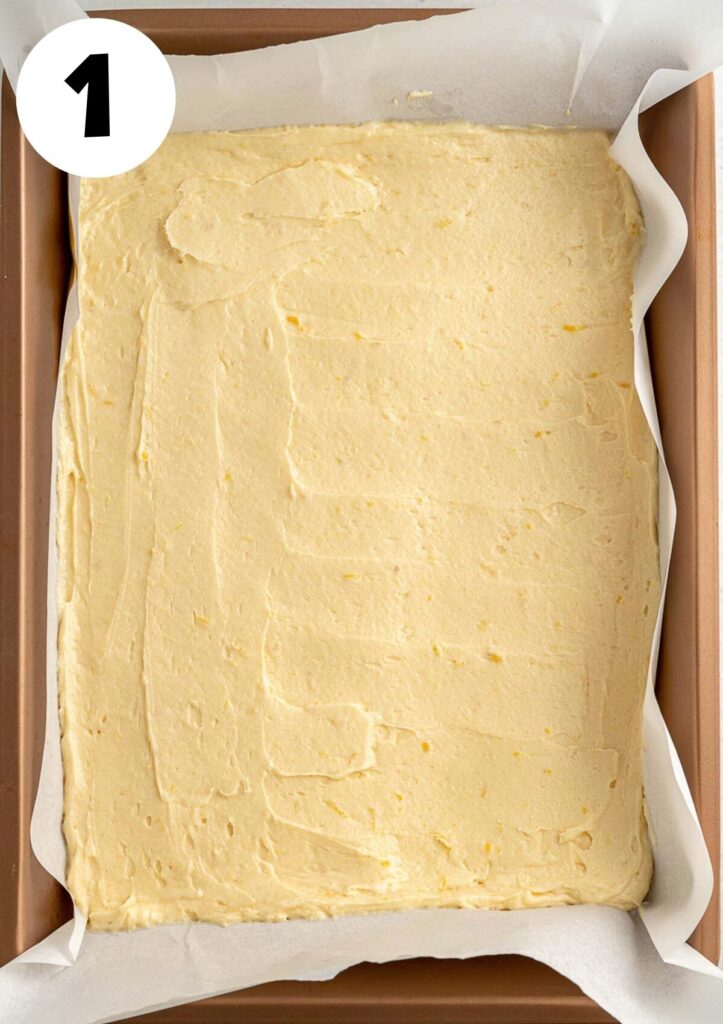 lemon brownies vs. cake
Lemon brownies and lemon cakes may share the same ingredients and have the same prominent lemony flavor, but there are a few noticeable differences between the two.
The first thing you will notice in a cake is its soft and fluffy texture. The brownies, however, don't have the same soft texture. Instead, they are dense and have a moist texture. The texture comes from the differences in the quantities of the ingredients, specifically the raising agent.
The lemon brownies are always cut in square pieces and the glaze is optional. Cakes typically have frosting, not glaze.
tips
Here are a few tips you should keep in mind when making lemon brownies:
Although using butter is crucial for this recipe, you can use vegetable oil instead of butter as well.
You can add light brown sugar instead of white granulated sugar as well.
You can try adding different citrus fruit juices like lime juice or orange juice for a different flavor.
Make sure the eggs and butter are at room temperature. 
FAQs
Can Lemon bars be frozen?

Yes, you can make these lemon bars. Let them cool down completely and freeze them. Take them out of the baking pan, wrap them into cling film and freeze. These lemon bars can be frozen for up to a month. Thaw them and enjoy!

Can Lemon bars be made ahead of time?

Absolutely! Because these lemon bars have a good shelf-life, you can make these at least 2 days ahead. You can either refrigerate these or freeze these bars. Glaze them just before serving. 

Can Lemon bars be made gluten-free?

Yes. You can use gluten-free all-purpose flour or a blend of almond flour and coconut flour to make gluten-free lemon bars.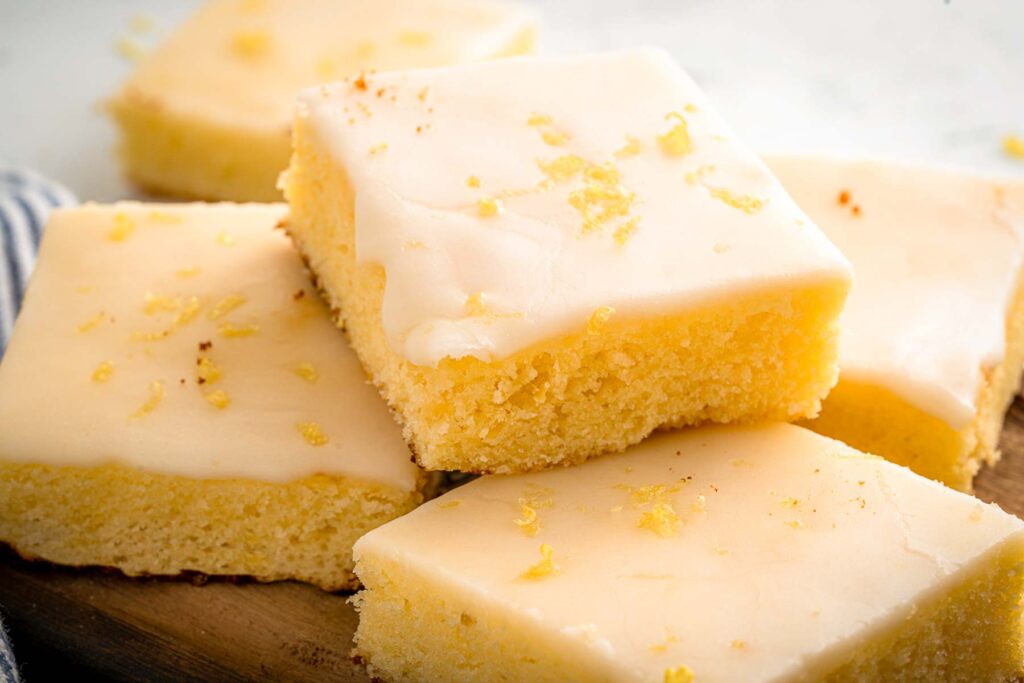 leftovers
You can store the leftover lemon dessert brownies by placing them in an air-tight container and refrigerating them for up to 5 days. Moreover, you can also freeze them for up to 3 months in a zippered bag.
You can also refrigerate the lemon glaze for up to 5 days in the refrigerator.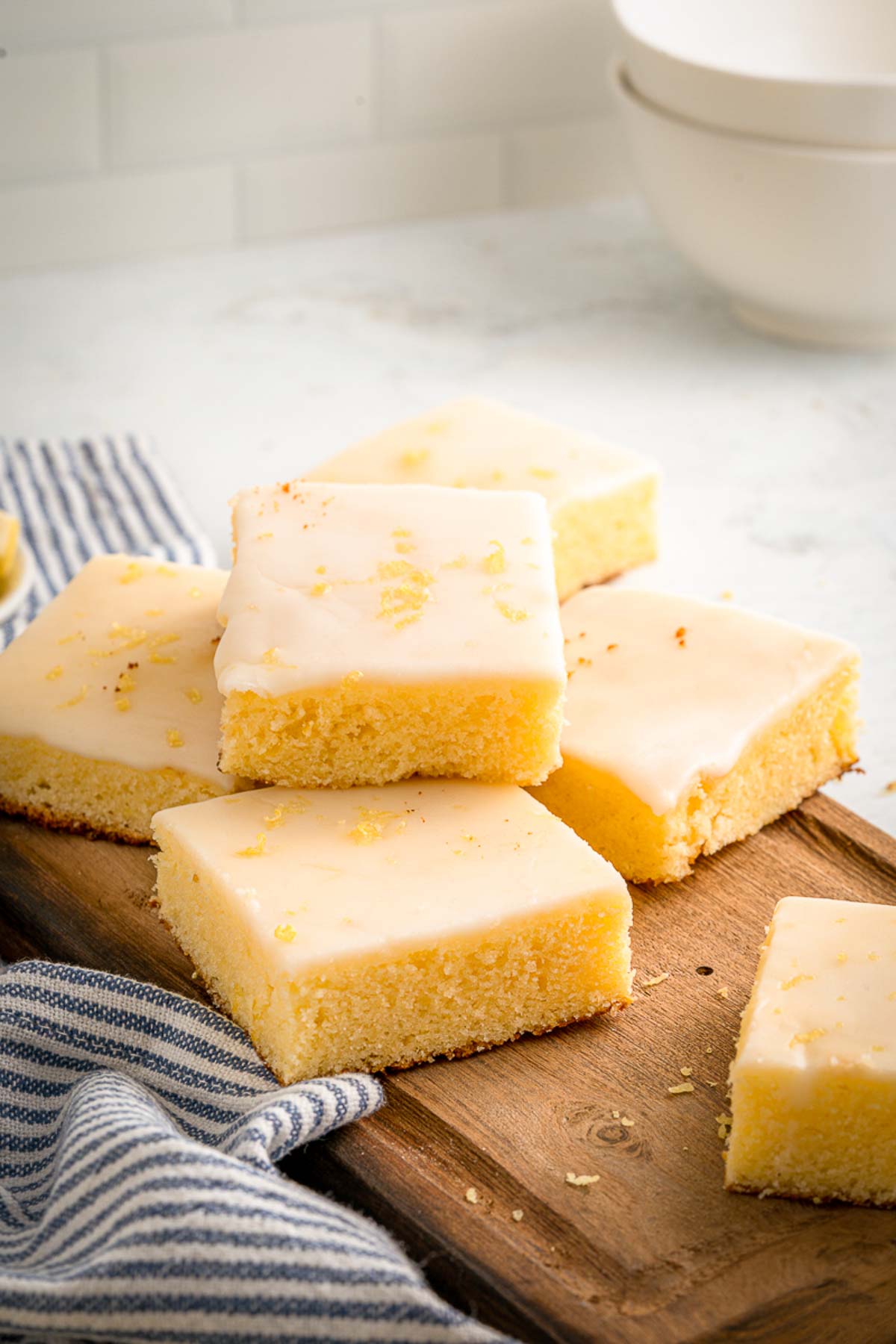 What to serve with Lemon dessert brownies?
You can serve these delicious lemon dessert brownies with your favorite ice cream (preferably lemon-flavored), whipped cream, candied lemon peels, and fresh fruit or berries.
Plus, these brownies also go well with custards and meringues.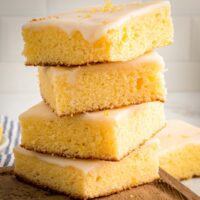 Lemon Brownies
These lemon brownies, also known as Lemonies are super fluffy, buttery, and moist. They're packed with a big bold lemon flavor and covered in a sweet citrus glaze.
Print
Pin
Rate
Instructions
Preheat the oven to 350F. Prepare an 8''x 13'' baking tray with parchment paper. Set it aside.

Place butter in a medium-sized bowl and beat it until creamy. Then add sugar and beat for a couple of minutes until soft and fluffy.

Add one egg at a time, beating each egg until well combined. Add lemon zest and lemon juice, and stir to combine.

In a different bowl, mix flour with baking powder. Then, incorporate it into the brownies batter. Mix with a silicone spatula to combine.

Pour your brownie batter into the prepared baking tray, and use the back of the spatula to extend it evenly.

Bake for 22-25 minutes, or until the edges are brownish and the center is set. For fudgy brownies, your baking time will be closer to 22 minutes. For spongy brownies, 25 to 28 minutes will be ideal.

Once out of the oven, let it cool to room temperature before slicing.

Before serving, mix all the ingredients for the lemon glaze in a small bowl. Then, coat your brownies with it and let the glaze harden.
Notes
Storage
Keep leftovers, in an airtight container, in the fridge for up to five days.
Tips
Parchment paper keeps brownies from sticking
use room temperature eggs and butter for the best results
Nutrition
Calories:
207
kcal
|
Carbohydrates:
46
g
|
Protein:
3
g
|
Fat:
2
g
|
Saturated Fat:
1
g
|
Polyunsaturated Fat:
1
g
|
Monounsaturated Fat:
1
g
|
Trans Fat:
1
g
|
Cholesterol:
29
mg
|
Sodium:
50
mg
|
Potassium:
61
mg
|
Fiber:
1
g
|
Sugar:
33
g
|
Vitamin A:
73
IU
|
Vitamin C:
3
mg
|
Calcium:
40
mg
|
Iron:
1
mg